George Blanckensee – Estate Director
In was in May of 1976 at the Judgement of Paris Wine Tasting that four white Burgundies were blind-tasted against six California Chardonnays.The French judges were icons of the wine world, irrefutable experts at a time when French wine was considered the only good wine in the world. When the scores were tallied, the French Judges voted for a top-ranking white wine they believed to be one of their own. They rated Chateau Montelena Winery's 1973 Chardonnay above all other wines, to be the best white wine in the world.
That result shocked the wine world at the time and proved that Chateau Montelena Winery could produce some of the world's finest wines. California's wine industry had come of age.A land rush for Napa Valley vineyards ensued.
As Estate Director for Chateau Montelena Winery, George Blanckensee oversees all direct to consumer sales at the Chateau, events, guest experiences and property grounds. A native of the Bay Area, George grew up in San Francisco. He attended and graduated from the University of California-Irvine with a degree in Political Science. While in school he began working in the hotel business. He remained in the hotel industry for over 20 years, with executive responsibilities in the food and beverage operations at resorts in California, Florida and Colorado.
Realizing his passion for wine, George entered the wine industry as General Manager for the Press Club, a unique wine tasting venue in downtown San Francisco. There he developed a long-time relationship with Chateau Montelena Winery as a buyer and supporter, eventually joining the Montelena team to head Direct to Consumer Operations and Hospitality.
You are cordially invited to join George and Chateau Montelena in that most French of American cities, New Orleans, Louisiana. Experience a "bucket list" of wonderful activities spread over five days in the "The Big Easy", home to jazz, 1001 culinary delights and many historic treasures, and the marvelous wines of Montelena.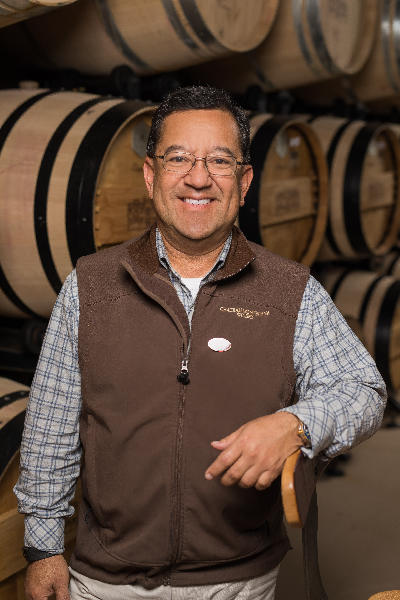 Contact – Georgia Shoemaker
Direct Line – 1-714-975-9941
Email – Georgia@Expanding-Horizons.com