Holly's Hill Vineyard
Crafting fine wines has been at the heart of Holly's Hill Vineyards and of winemakers Josh and Carrie Bendick from their beginning, 22 years ago.
This is a family winery in the truest sense. Josh and Carrie partner with Carrie's parents Holly and Tom who share their passion for Rhone varieties. Together, the family produces wines from their mountainous El Dorado County vineyard, sitting at nearly 3000 feet. This elevation lends complexity, spice and bright acidity to the wines of Holly's Hill Vineyards.
In the cellar, Josh and Carrie rely on old world techniques learned through their travels and let the expression of the vineyards carry through from grape to bottle. "With energy, elegance and equilibrium, their wines speak profoundly and consistently of the future of Rhone Valley varieties in California" says wine writer Mike Dunne. As the first exclusively Rhone winery in the El Dorado region, they have carved out a niche market for themselves and continuously receive 90+ point ratings for their labor of love.
The enjoyment of wine, food and family together is paramount to Josh and Carrie and the distinctive wines they produce allow for such perfect pairings. They raise their three daughters on the vineyard property and integrate family values into every aspect of running the business. Josh is also a skilled chef, creating engaging pairing menus for the winery's events highlighting the unity of food and wine.
Josh and Carrie invite you to join them on a special voyage down the stunning Blue Danube as they explore the wines and foods of Germany, Austria and Hungary.Explore the beautiful cities of Budapest, Vienna and Prague along with the glorious Austrian Alps, Wachau Valley and Bavaria. This is the most popular river cruise itinerary in Europe.
Join us!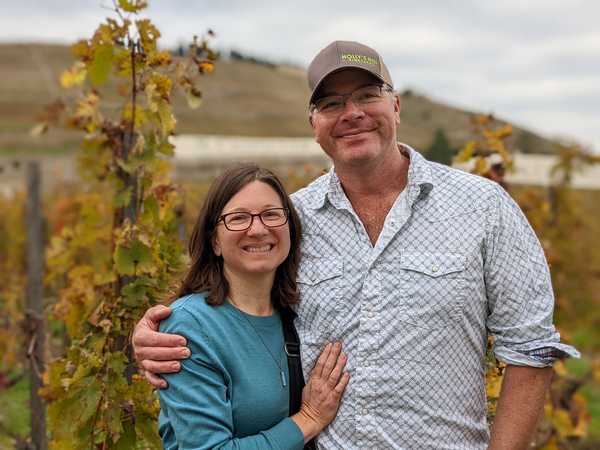 Contact – Georgia Shoemaker
Direct Line – 1-714-975-9941
Email – Georgia@Expanding-Horizons.com

Please note: This Melodies of the Danube River Cruise 2024 (hosted by Holly's Hill Vineyard) wine tasting tour is created by our tour operator, Expanding Horizons of Tustin, CA in conjunction with AmaWaterways. This is the most popular river cruise itinerary in Europe and will sell out. The pre and/or post-cruise tour program may contain private meals, tours and/or visits to attractions. These additional services are exclusive to guests on this cruise who book their reservations with Expanding Horizons. Persons booking with alternative travel agencies will not be included in these activities.