Micole Moore & Teri Kerns – Ramona Ranch Winery
Micole Moore and Teri Kerns moved to Ramona in 2004, with the intention of having a hobby farm, with chickens, a garden, and a horse or two. They quickly discovered that Ramona was also an excellent place to grow wine-grapes, and make wine. In 2006 the Ramona Valley was designated an AVA (American Viticultural Area).Micole and Teri jumped into the moment, planting their first vineyard in 2006 and began making their own white, rose and red wines, including Sauvignon Blanc, Cabernet Sauvignon, Syrah, Temperanillo, Sangiovese, Merlot and Tannat. Today their Ramona Ranch Winery is San Diego County's only CSWA Certified California Sustainable vineyard and winery and the Ramona Valley's #1 rated winery for three years in a row.
We have found a marvelous itinerary, sailing August 12019, 2022 through Alaska's Inside Passage, some of the world's most stunning cruising waters, at the ideal peak of the northern summer season.
We invite you to join us on board the sleek and ultra-modern Celebrity Solstice, sailing from Seattle to Ketchikan, Juneau and Skagway in Alaska, with a call into beautiful Victoria, British Columbia. On board we'll enjoy tastings, tours and special meals solely for members of the Ramona Ranch Winery Group. There will also be an optional 2-night pre-cruise stay in Seattle with an afternoon tasting the wines of Washington state.
North to Alaska we go.
Join us!
Micole Moore & Teri Kerns
Proprietors
Ramona Ranch Vineyard & Winery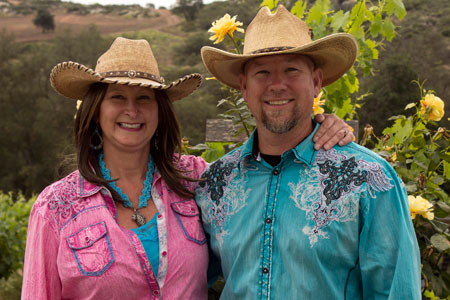 Contact – Georgia Shoemaker
Direct Line – 1-714-975-9941
Email – Georgia@Expanding-Horizons.com