thumbprint cellars winery
Scott & Erica Lindstrom-Dake
"I have been enchanted by Croatia and its long history of winemaking since discovering it is where zinfandel grapes originated. Erica and I are very excited to visit the islands and experience the culture and wines of Croatia with our guests" shares Scott Lindstrom-Dake, co-owner and winemaker of Sonoma County's award-winning Thumbprint Cellars winery. Swimming and snorkeling the crystal-clear waters of the Dalmatian coast and exploring the country's northern wine region of Istria are spectacular ways to experience Croatia, and will create unbelievable experiences and indelible memories.
Scott and Erica are always in awe of the beauty and bounty of California's Sonoma County wine region. They are proud to see Thumbprint Cellars wines take their place alongside the many fantastic wine producers throughout the world. Erica and Scott have shared their wines with guests in most of the world's prestigious wine growing regions and now Croatia will be added to that list. "Drinking in the culture and diving into the history of the specific wine regions we've visited has created life-long friendships and invaluable memories. Expanding Horizons has gone above and beyond the scope to make this all happen. From shipping our wines so guests can enjoy thumbprint abroad, to assuring the experience is truly authentic, these trips have delivered. We look forward to sharing Croatia with you!"
– Erica Lindstrom-Dake
The L-Dake's will be hand-selecting their favorite wines to share with you during this fabulous voyage. Compare and contrast their style against the lovely wines from Croatia, combined with the gourmet cuisine prepared by the talented chefs along the way and on board the deluxe motor yacht AVANGARD.
Join Scott & Erica for this once-in-a-lifetime trip to Croatia. This private, custom itinerary combines a 7-night land tour from Zagreb to Split, followed by a 7-night deluxe yacht cruise to Dubrovnik aboard the 18-cabin vessel AVANGARD. We'll visit Croatia's most beautiful islands on the Adriatic Sea. On board will be an ample provision of Thumbprint Cellars and local Croatian wines.
This exclusive getaway is dedicated to great food, fine wine and plentiful sunshine. Join us!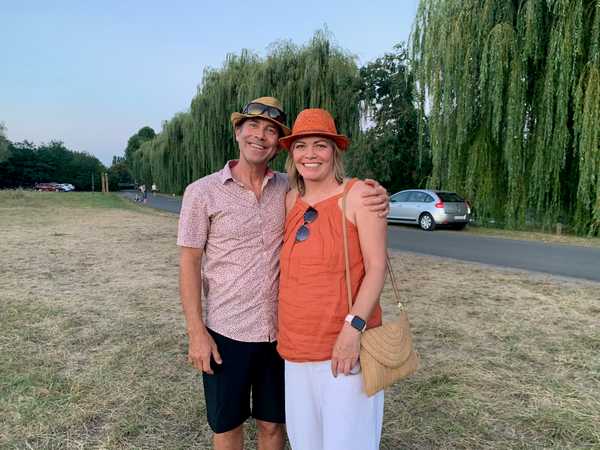 Contact – Georgia Shoemaker
Direct Line – 1-714-975-9941
Email – Georgia@Expanding-Horizons.com
Please Note: This Croatia — Jewel of the Adriatic 2024 wine tasting cruise/tour was created for thumbprint cellars winery by our tour operator, Expanding Horizons of Tustin, CA in conjunction with Katrina Line. This is an exclusive private itinerary and is exclusive to guests who book their reservations with Expanding Horizons.