OPTIONAL: 3 NIGHT PRE-CRUISE TOUR IN AIX-EN-PROVENCE
Monday, March 21 – Thursday, March 24, 2022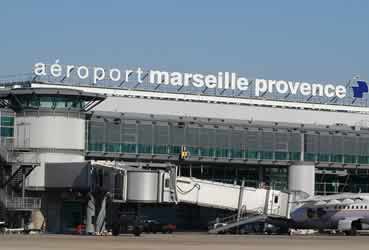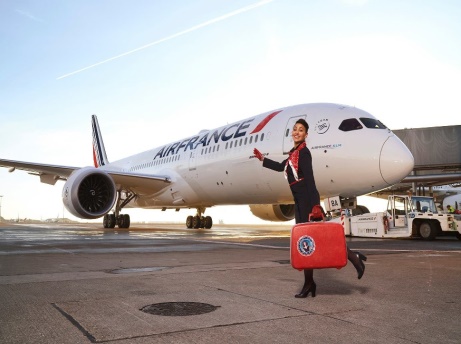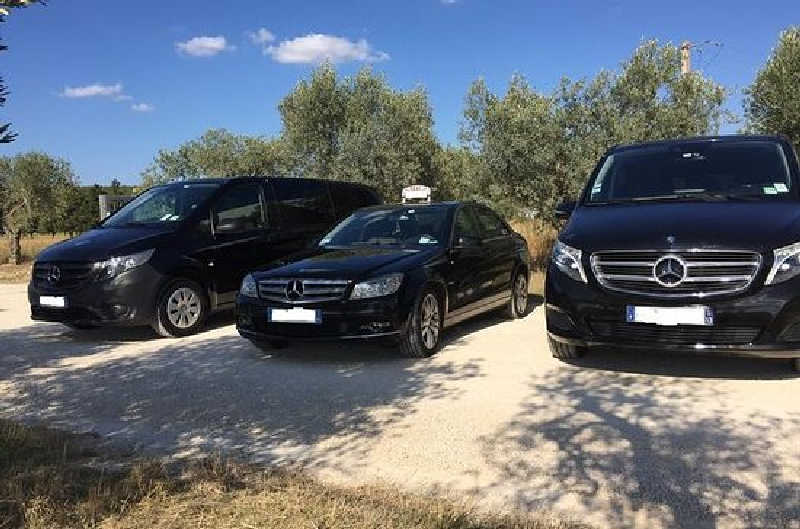 Day 1: Monday, March 21

MARSEILLES AIRPORT TO AIX-EN-PROVENCE
You will be met on arrival at Marseilles International Airport and transferred to our hotel in Aix-de-Provence. The remainder of day is at leisure.
OVERNIGHT: M-GALLERY ROY RENE in AIX-EN-PROVENCE (3 nights)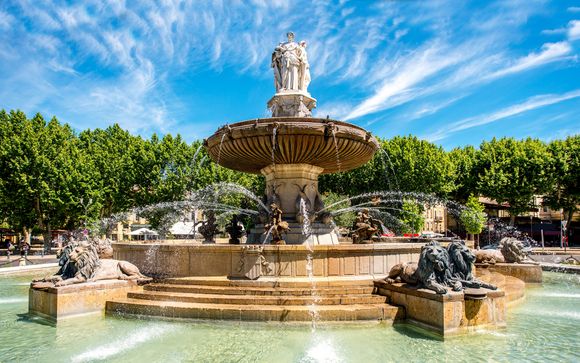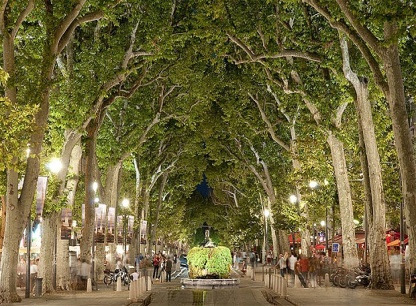 Day 2: Tuesday, March 22

AIX-EN-PROVENCE / CUISINE FRANCAIS DINNER
This morning enjoy a guided walking tour of "Aix", one of the most charming small cities in France. Once the capital of Provence, Aix-en-Provence was a favorite haunt of Cezanne, Emile Zola and Ernest Hemingway. Divided by the broad thoroughfare Cours Mirabeau, bordered by plane trees, picturesque mansions from the 16th, 17th and 18th centuries line the streets of old town. The afternoon is at leisure to explore Aix. Tonight enjoy dinner at one of the city's most popular traditional restaurants.(B,D)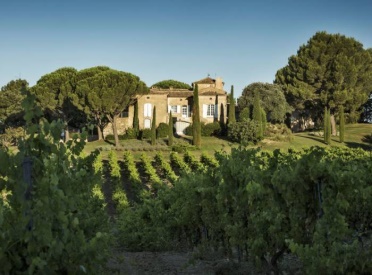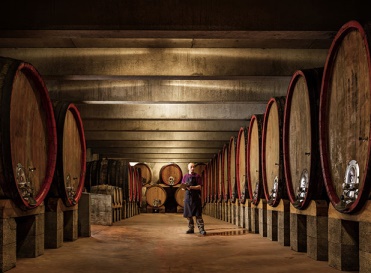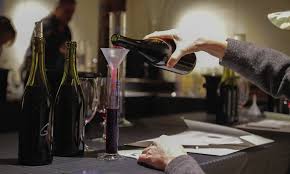 Day 3: Wednesday, March 23

CHATEAU LA VERRERIE-SALON-DE-PROVENCE
This morning journey to Chateau La Verrerie, in the Luberon foothills of the French Alps. Owned by the Descours family, this lovely wine producing estate boasts a magical location and elegant manor house. Tour the cellars and vineyards before joining a masterclass 5-wine & food pairing workshop led by the resident sommelier. Later enjoy lunch at a local restaurant in nearby Salon-de-Provence. This village is known for producing fine soap, exquisite candies called "Calissons" and being the village and final resting place of visionary Michel Nostradamus. It is also an important French Air Force base. After lunch walk "On the Path of Nostradamus", a guided tour visiting the visionary prophet's home and museum here, before returning to Aix-en-Provence. This evening is at leisure. (B,L)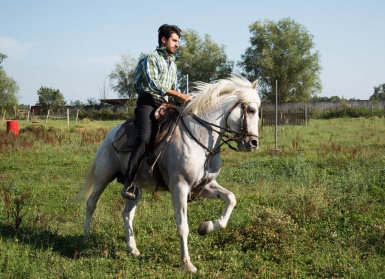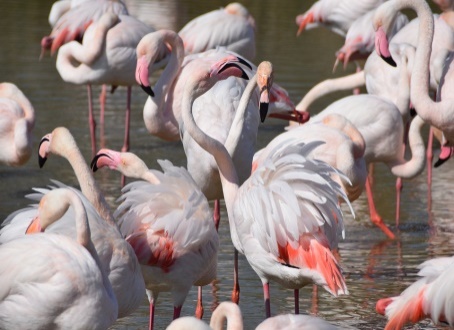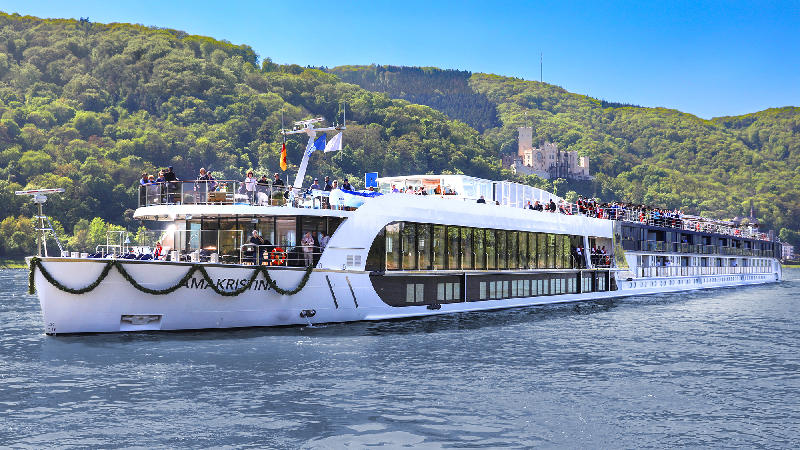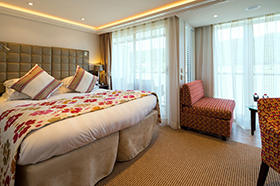 Day 4: Thursday, March 24

SALON-DE-PROVENCE — CAMARGUE — ARLES
This morning visit the studio museum of Impressionist artist Paul Cezanne, followed by a tour of the Calisson Museum, where some of the finest candies in France are made. Then journey one hour to the Camargue, the wild delta region of the Rhone River where it spills into the Mediterranean Sea. At 360 square miles, this is Europe's largest delta and one of the continent's most important wetland regions. Wild horses and cattle inhabit the grasslands, also home to "les gardiers", French cowboys! Visit the farm of Olivier Fernay, a breeder of horses and fighting bulls. Enjoy an equestrian demonstration in the bull ring, followed by a late lunch. Arrive in Arles at our ship AmaKristina by 5pm. (B,L,D)
Colors of Provence Rhone River Cruise
Thursday, March 24 – Thursday, March 31, 2022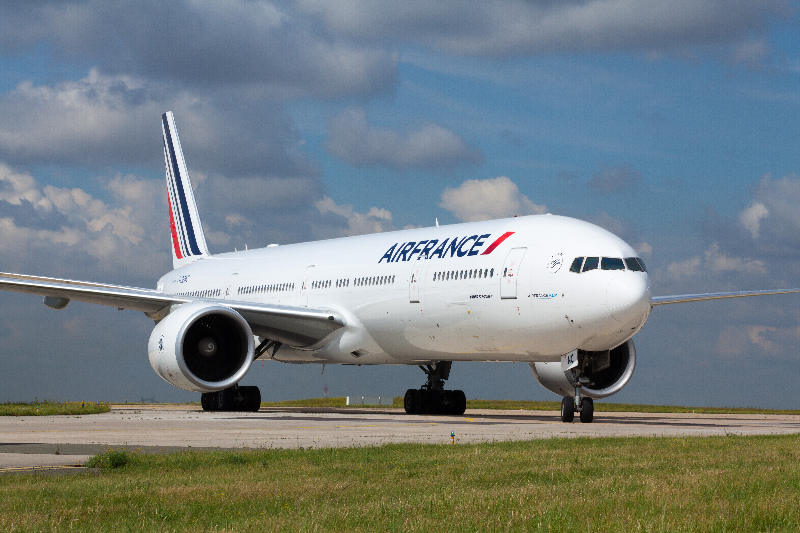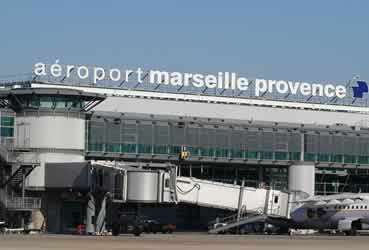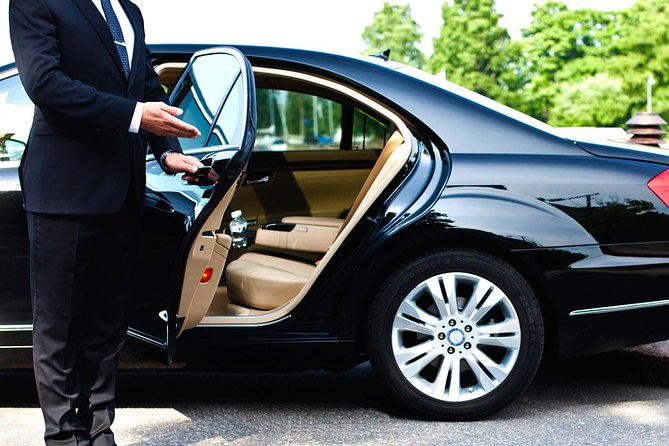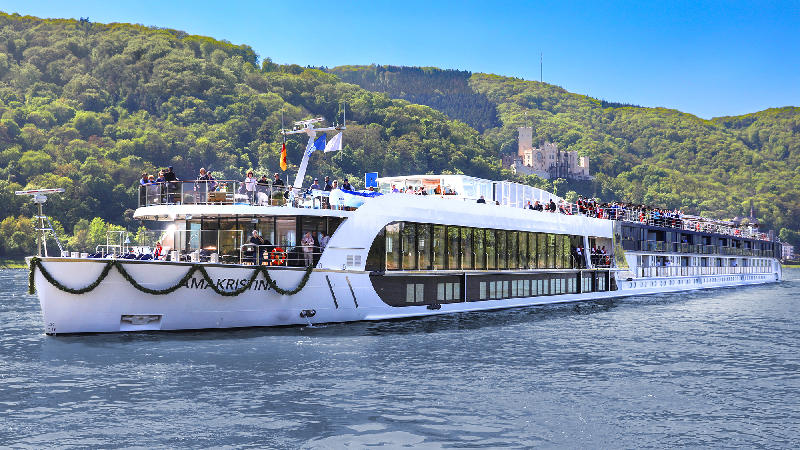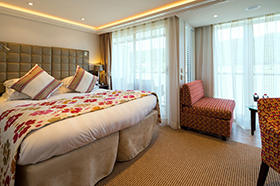 Day 1: Thursday, March 24

EMBARKATION – AVIGNON, FRANCE
Board your cruise in Avignon.This evening join your fellow passengers for a Welcome Dinner, followed by cocktails with Roman and Dushy Roth in the Main Lounge.(D)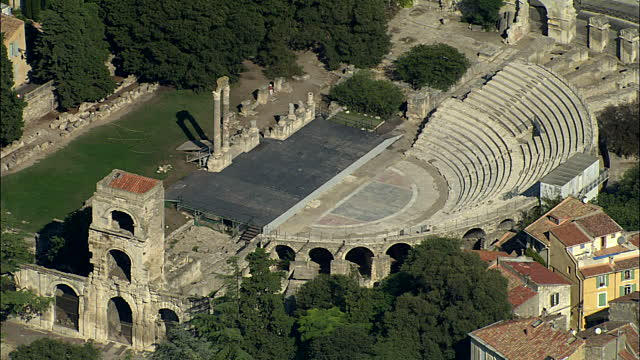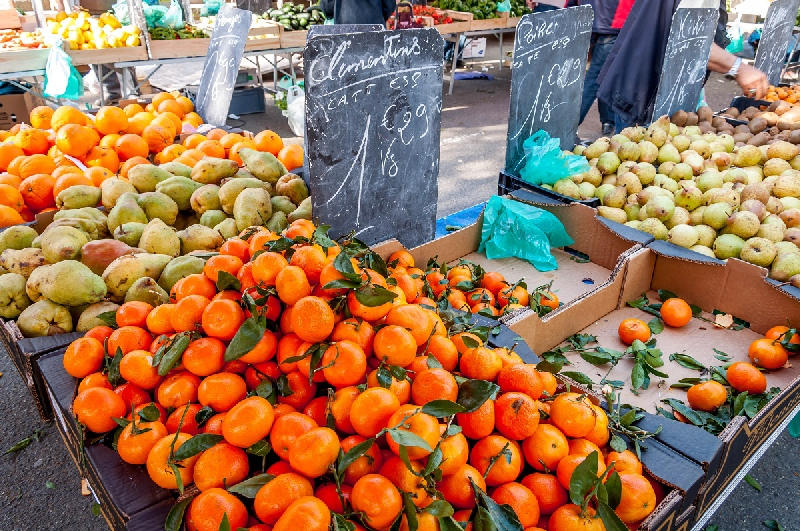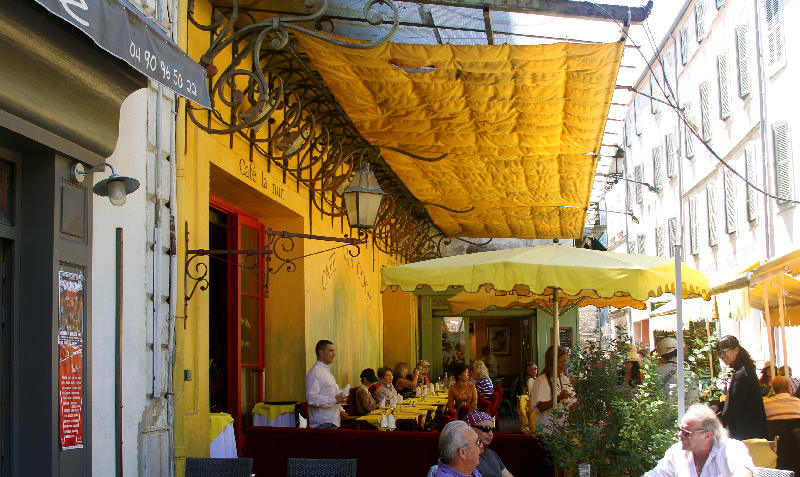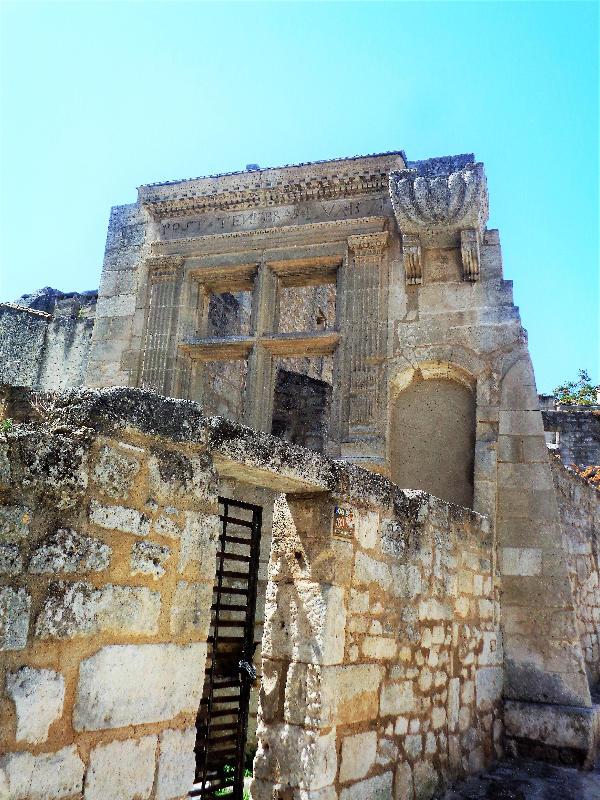 Day 2: Friday, March 25

TARASCON – AVIGNON
Provençal town Tarascon is known for its medieval architecture and charming tales, especially the legend of the Tarasque monster.Join a guided walking tour where you'll visit the Roman ruins of Arles such as its Roman Amphitheater and the Church of Saint Trophime, famous for its Romanesque architecture. Alternatively, enjoy a bike ride along the Rhône, through town to the Langlois Bridge, a famous subject from several Vincent Van Gogh paintings.For those who wish to delve further into Van Gogh's Arles, join a special walking tour along with a visit to the Vincent van Gogh Foundation, showcasing his legacy. During the afternoon, visit the enchanting medieval fortress, the Castle of Tarascon-a fortress an extraordinarily elegant interior fit for royalty.Or, experience the Carrières de Lumières, a light show of art, sound and history projected on the walls of caves. Afterwards, venture to the medieval hilltop village, Les Baux de Provence.Alternately, you can enjoy an excursion to explore the medieval, walled village of Aiges-Mortes.In the evening, rug up on the Observation Deck for an illuminations cruise around medieval Avignon. (B,L,D)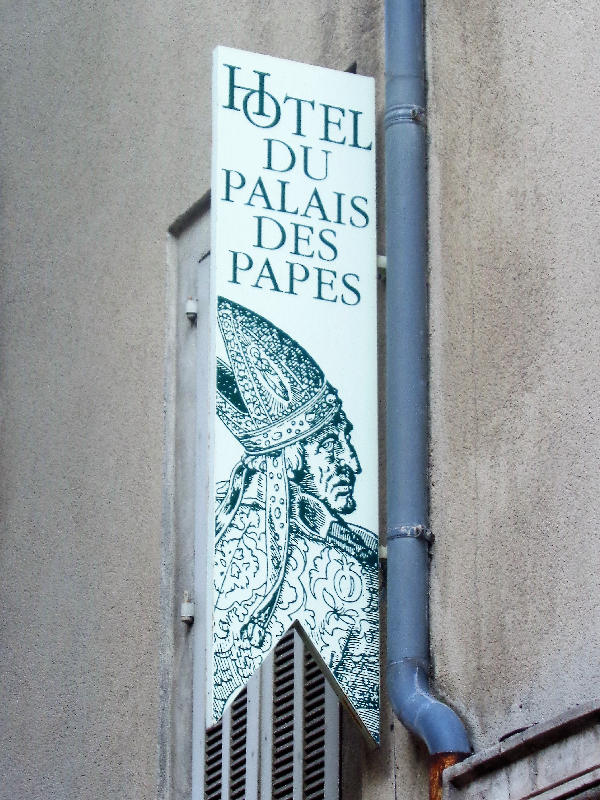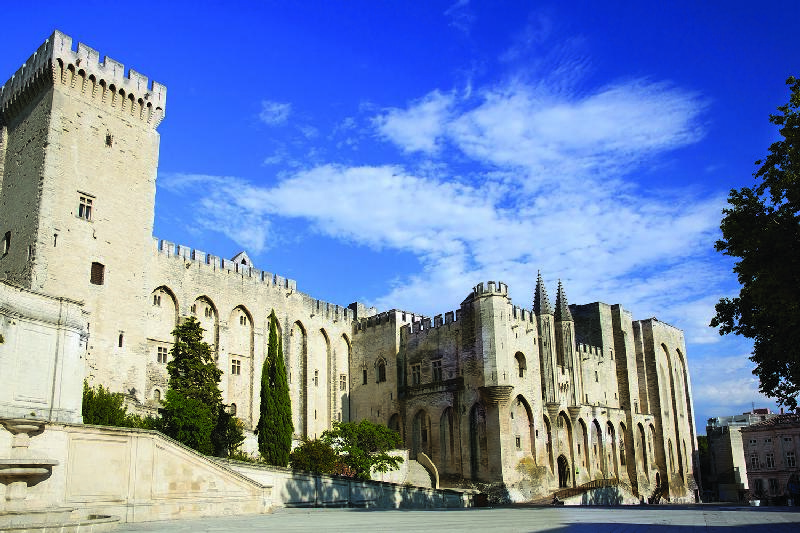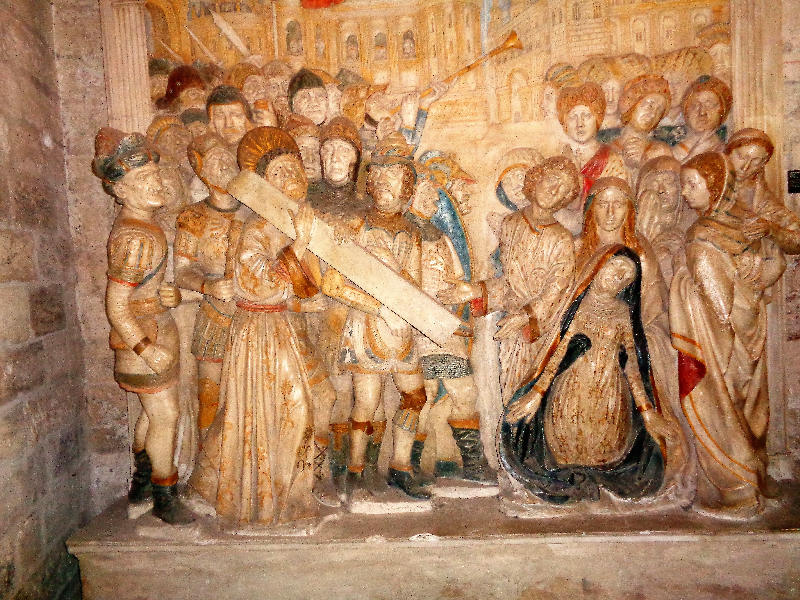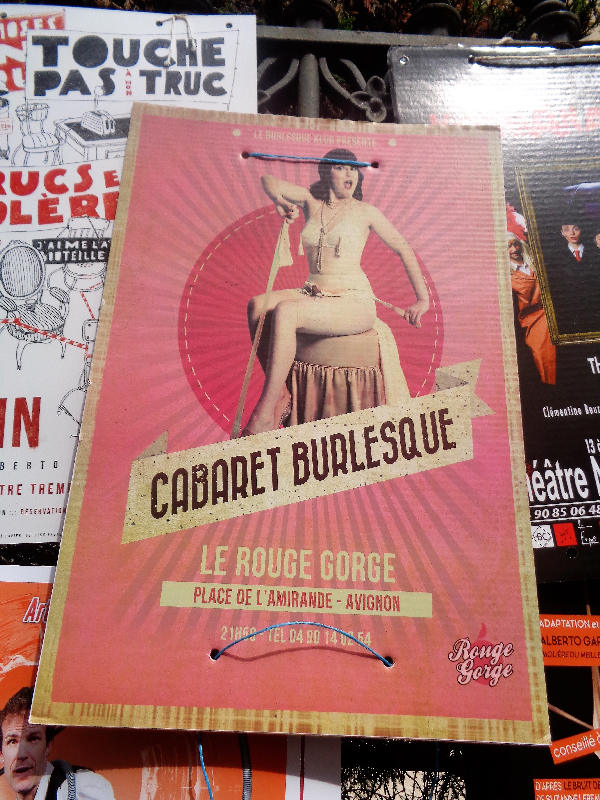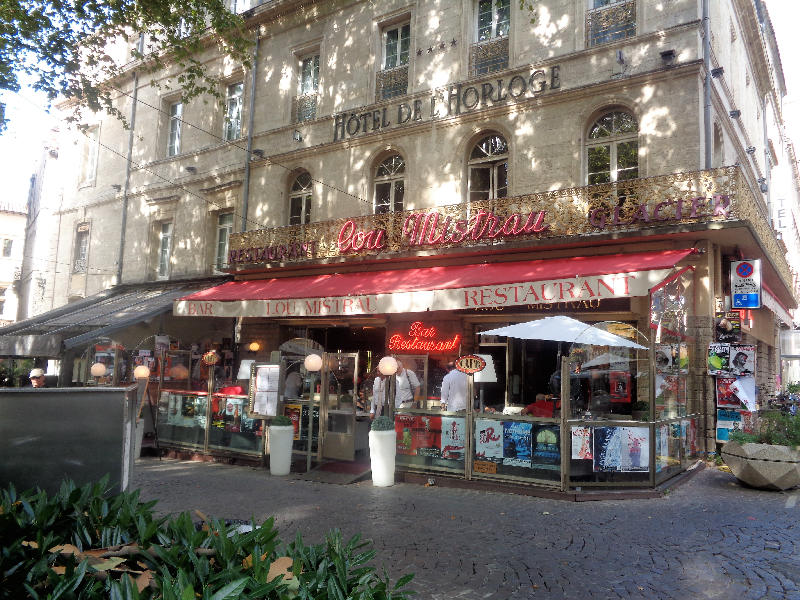 Day 3: Saturday, March 26

AVIGNON
Avignon, aptly named the "City of Popes," was the center of the Catholic Church in the 14th century when, during a period of unrest in Rome, its "Palais des Papes" was the equivalent of today's Vatican.Depending on your interests, there are three choices of excursions in the morning. Discover the history of Avignon on a guided walking tour that includes the Papal Palace and the well-preserved medieval walls surrounding the historic center of town, a UNESCO World Heritage Site. Or, visit three venues around Avignon to taste regional specialties including macarons, cheese and wine, and tapenades. During the afternoon, visit another UNESCO World Heritage Site, the impressive Pont du Gard, a Roman aqueduct that is a masterpiece of ancient engineering. Alternately, you can enjoy a bike tour through the city. (B,L,D)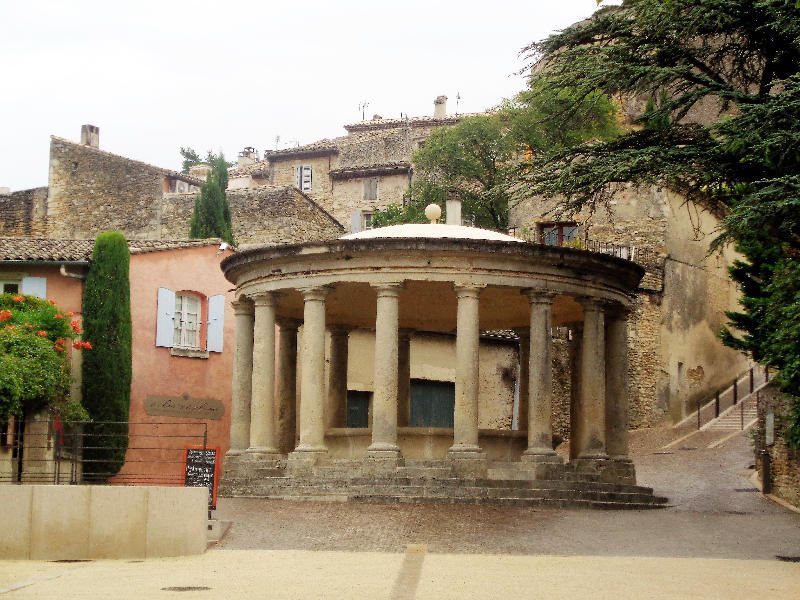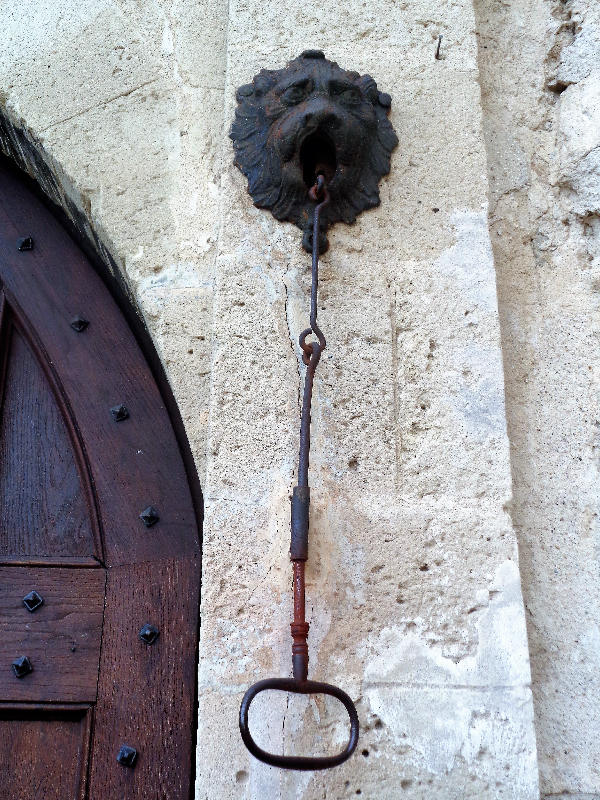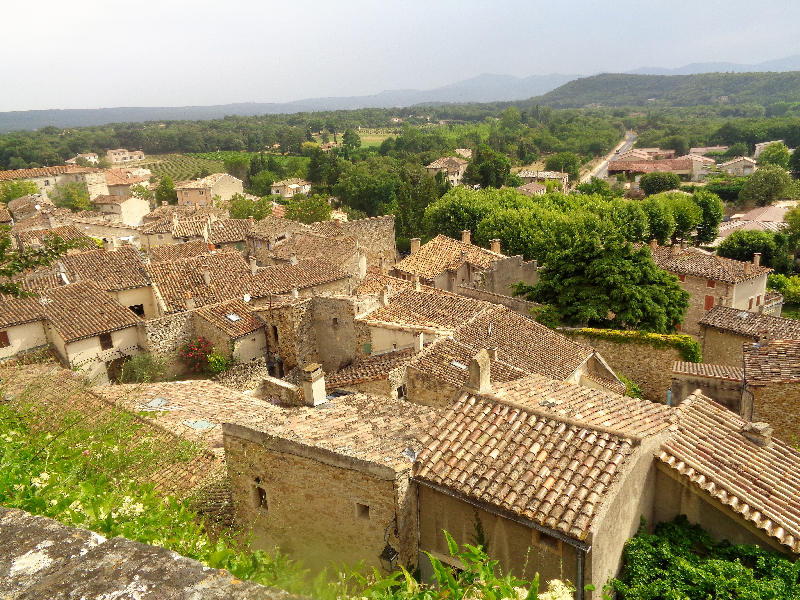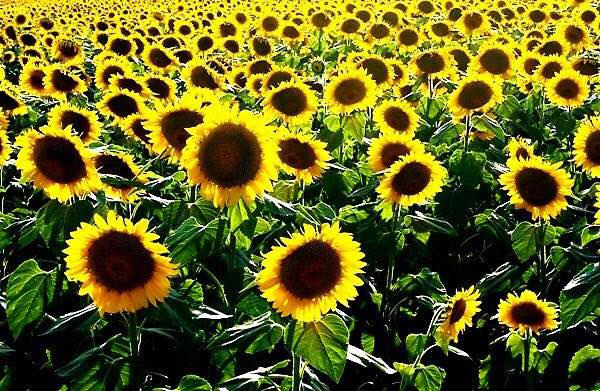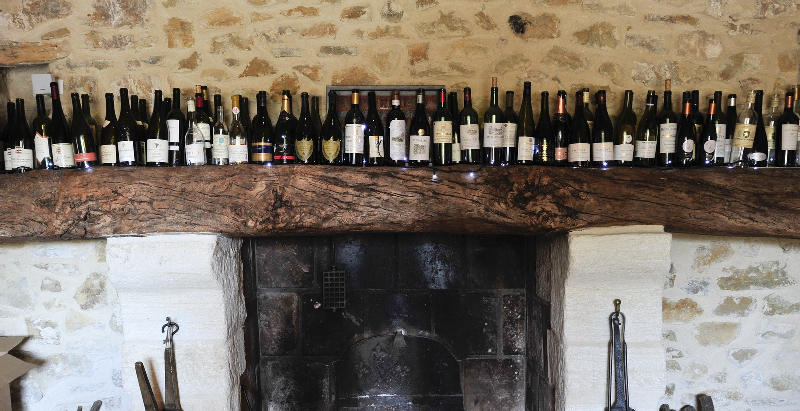 Day 4: Sunday, March 27

VIVIERS
Take in the quaint surroundings of Viviers, a charming commune that sidles up to the right bank of the Rhone. From Viviers, travel to the magnificent hilltop village, Grignan.After visiting this enchanting Provençal town, go in search of the highly prized "Black Diamond" truffles with a farmer and his trustworthy canine companion. (B,L,D)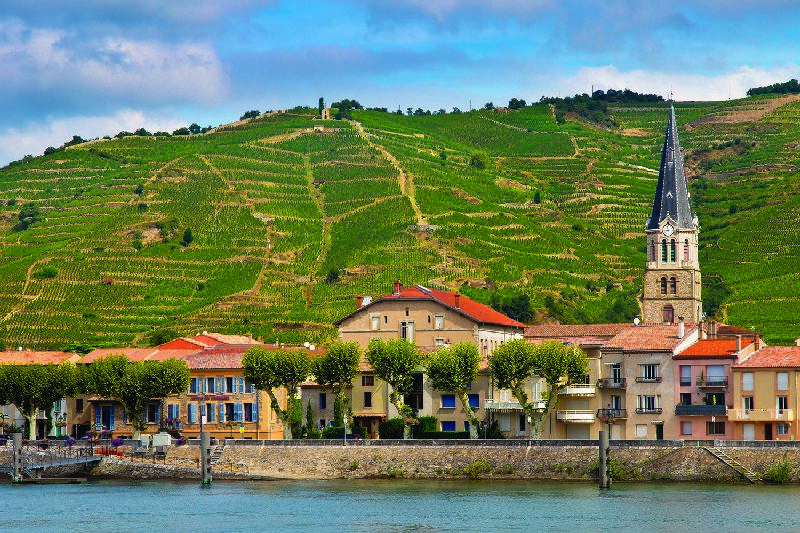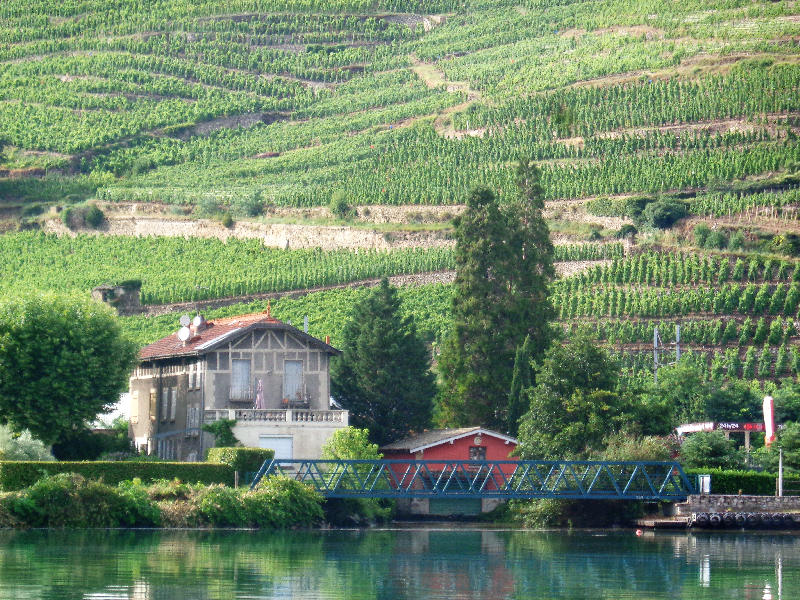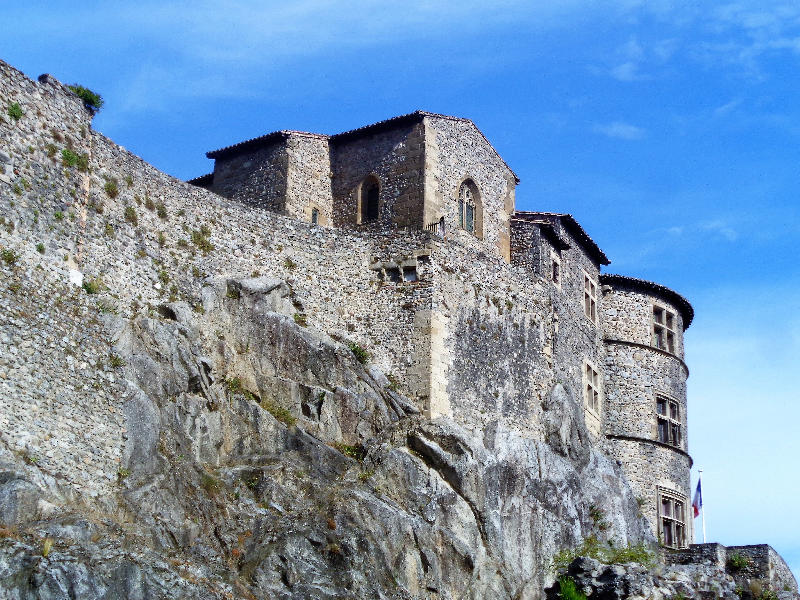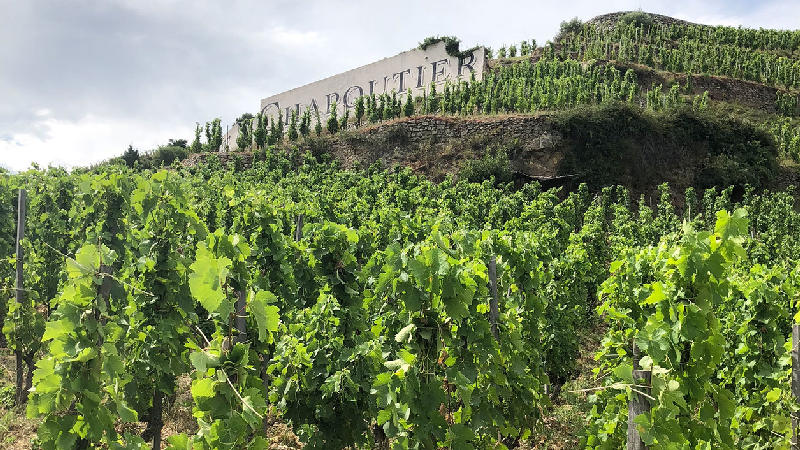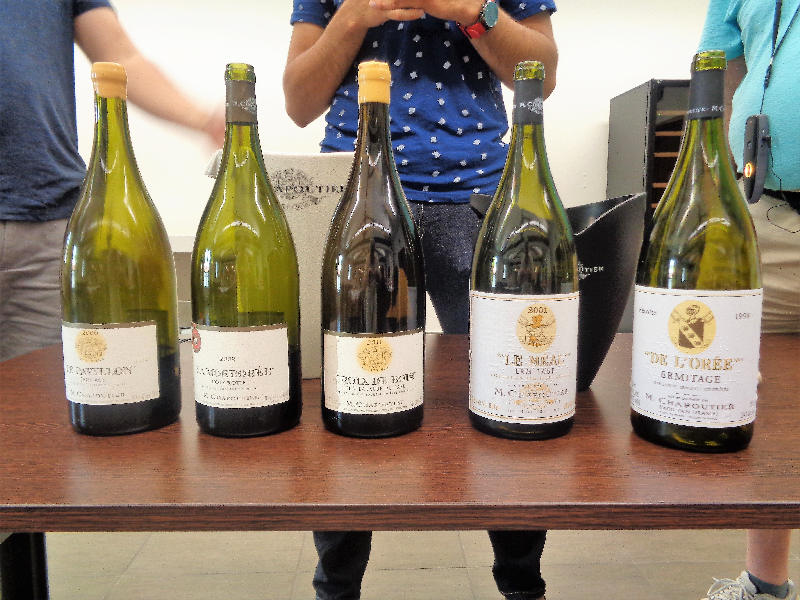 Day 5: Monday, March 28

TOURNON
Admire the hilltop village of Tournon with its imposing castle. You have a choice of four excursions. Take a train ride past magnificent landscape carved along the Gorge du Doux, stopping at the charming little station of Colombier le Vieux-Saint Barthélemy le Plain, where the train maneuvers in preparation for its return journey. Alternatively, lovers of wine and chocolate will want to visit Le Château de Tournon for a presentation and tasting on the pairing of red wine and chocolate.
PRIVATE EVENT: Afterwards, walk across the pedestrian bridge to Tain l'Hermitage. Members of the Wolffer Estate Vineyards group will enjoy a private walking tour through the vineyards of renowned Rhône Valley winemaker, Michel Chapoutier, followed by a tasting of his vintage wines. (B,L,D)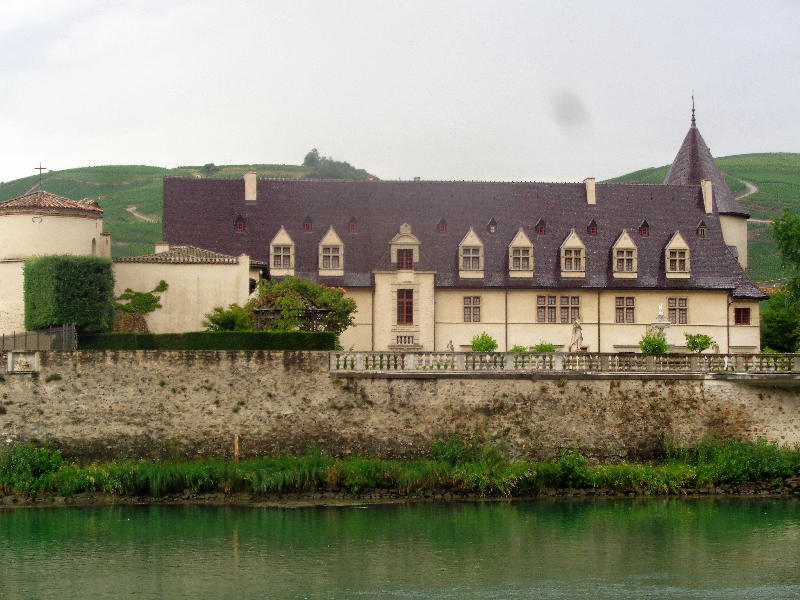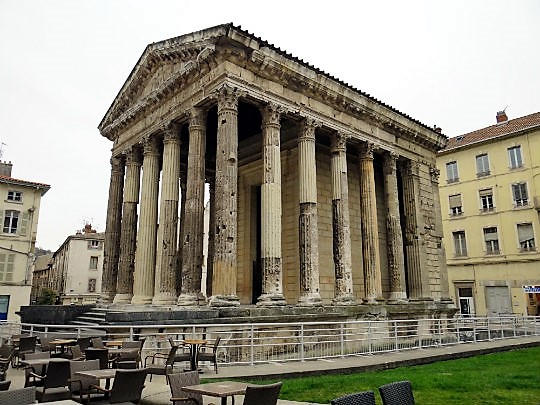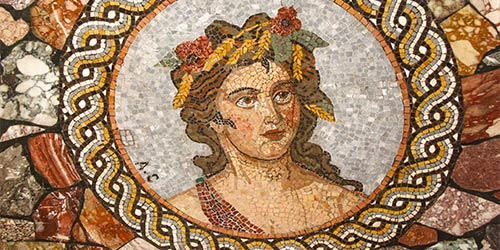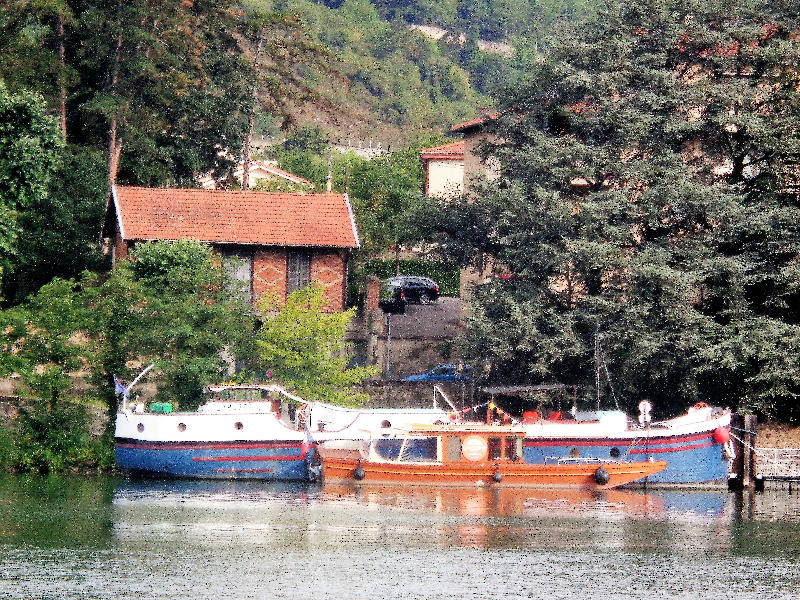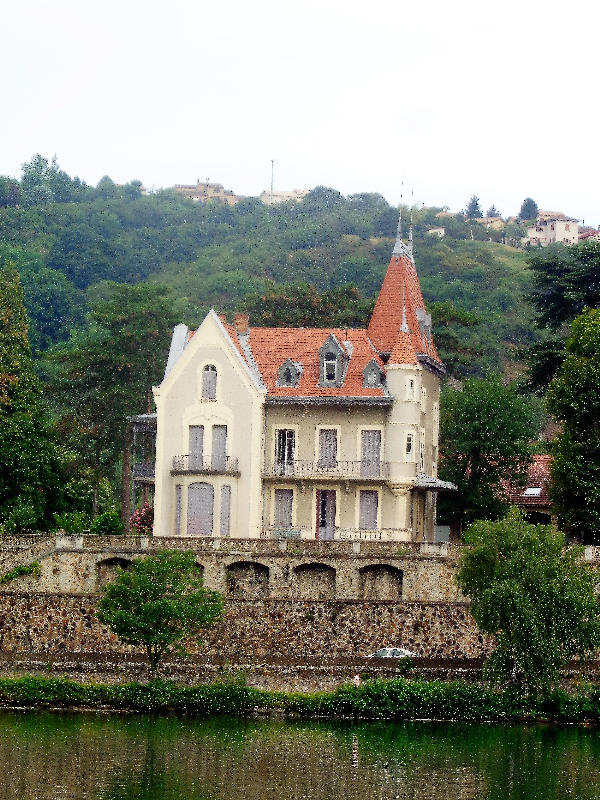 Day 6: Tuesday, March 29

VIENNE – LYON
Situated between the wine regions of Beaujolais and Côtes du Rhône lies Vienne with a Roman past that can be seen in its marvelously preserved ruins. Follow the footsteps of the ancient Romans on a walking tour to see the amazingly well-preserved Augustus and Livia Temple, the Saint Maurice Cathedral, a Gothic church that took more than 500 years to build, and St. Pierre Abbey – one of the oldest surviving churches in France, and now an Archaeological Museum. For the more active, join a guided hike from the ship to the Monastery at Mount Pipet or a guided bike tour along a portion of the ViaRhôna bike route. Later in the day travel to Lyon, considered the "Gastronomic Capital of France." Take a walking tour that starts in Fourvière Hill, part of the city's historic region that is now a designated UNESCO World Heritage Site and home to the 19th-century basilica Notre-Dame de Fourvière.Continue on to the old town of Lyon, followed by a guided walk through the St. Jean district, where you will be introduced to the city's unique covered walkways, known as "traboules."Visit the famous indoor market hall Les Halles de Lyon-Paul Bocuse, named after the late chef renowned for his Michelin-starred l'Auberge du Pont de Collonges restaurant. There you'll have a chance to sample of the delicacies offered by butchers, bakers, chocolatiers and cheesemongers while taking in the colorful sights and enticing aromas around you. Alternately, join a guided bike tour through the city designed with cyclists in mind (B,L,D)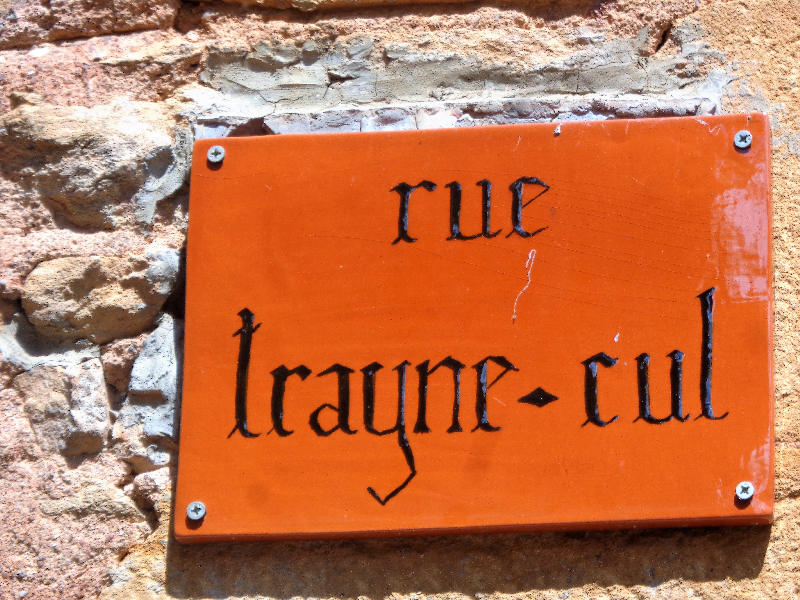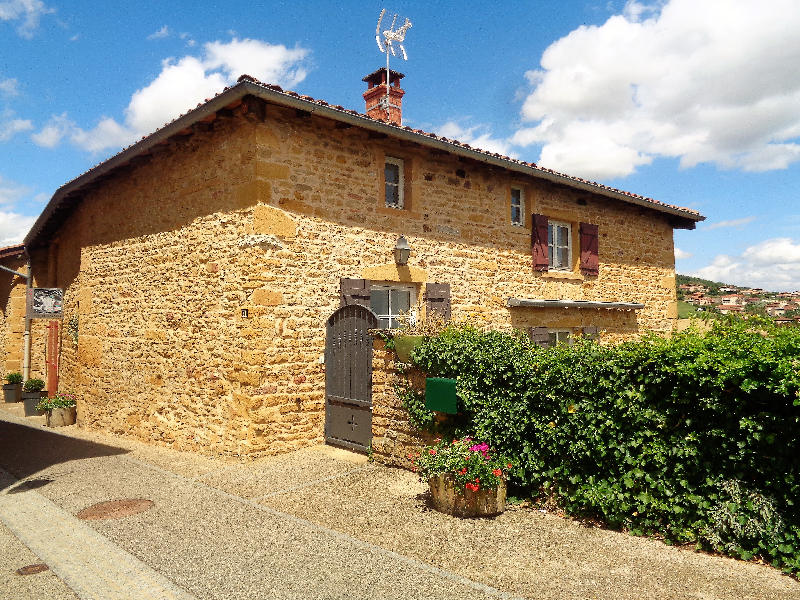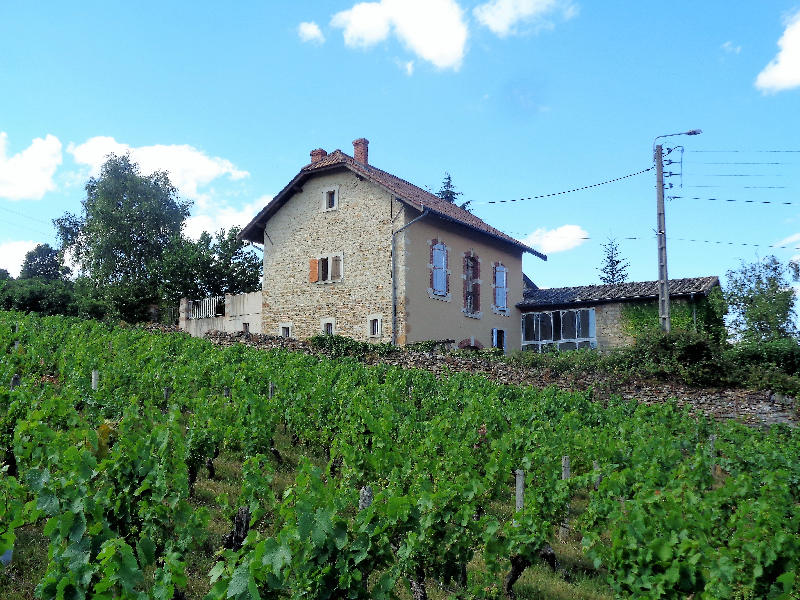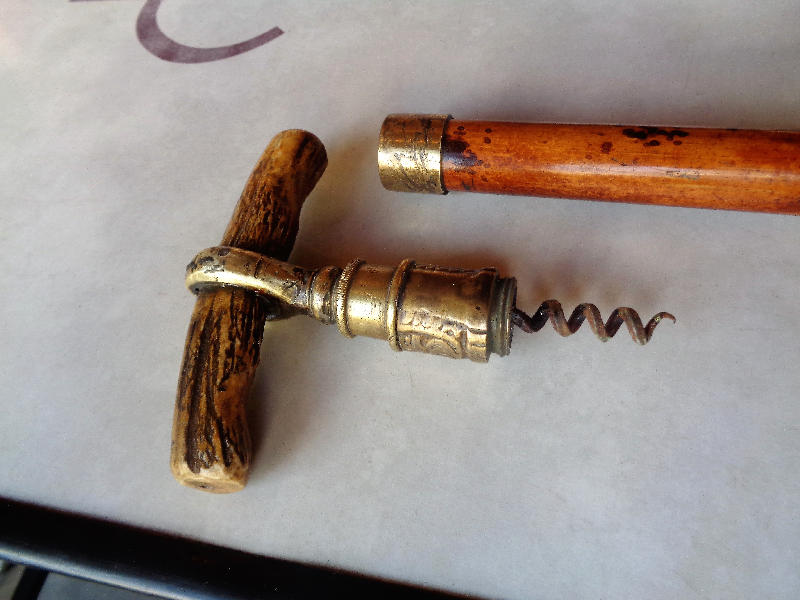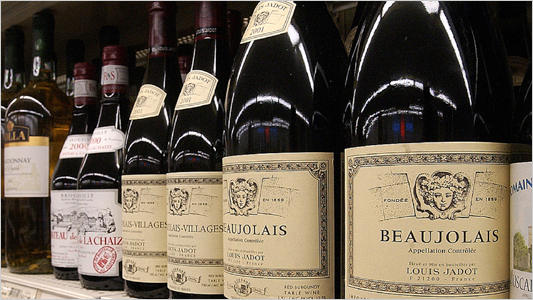 Day 7: Wednesday, March 30

VILLEFRANCHE
Visit a traditional Beaujolais winery and learn the history and techniques of their vineyard. Plus, enjoy a tasting of their specialty. (B,L,D)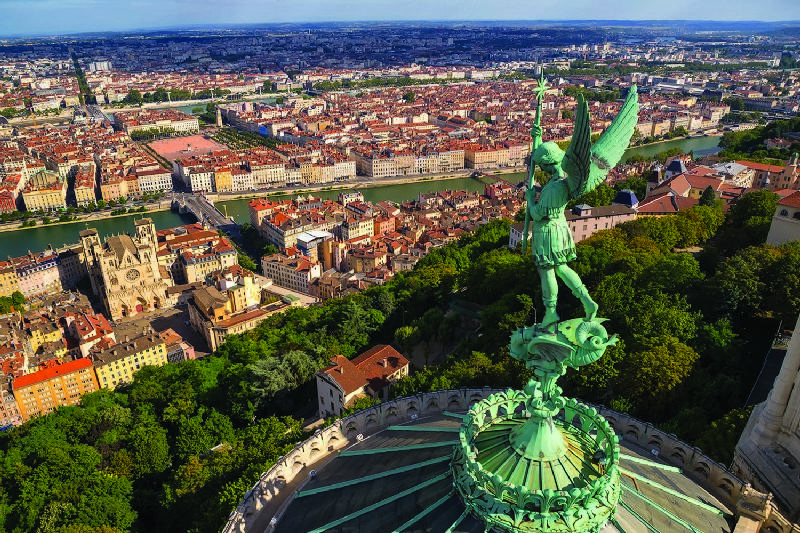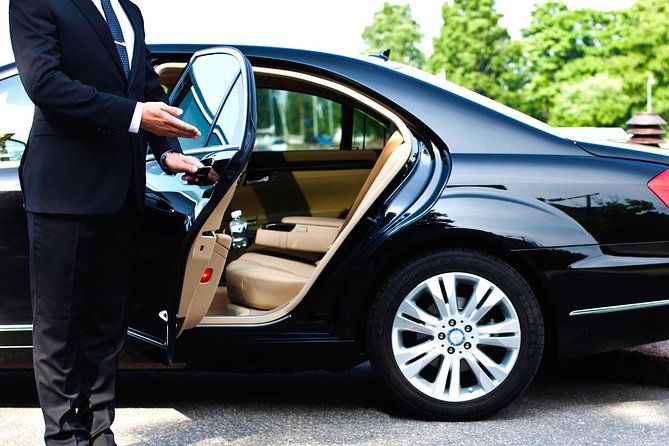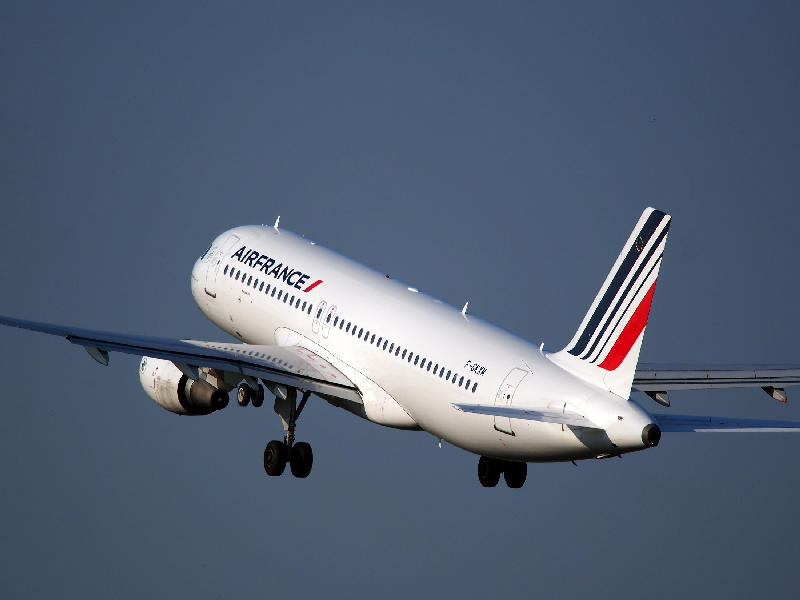 Day 8: Thursday, March 31
LYON – DISEMBARKATION
Disembark the ship and bid farewell to Lyon as you prepare for your flight home. (B)
PLEASE NOTE:
A reasonable degree of mobility is required for all passengers on this program. Most of the guided tours provided on your cruise are walking tours. Many historic villages in Europe are located on hilltops, where it is necessary to walk up and down hilly, cobblestone streets that may have narrow passageways. Ships docked in port are often rafted side-by-side to another river ship. Passengers are then required to ascend and descend flights of 12 or more stairs to walk up to observation deck, down to gang planks to enter or exit the rafted ships. To participate in tours and get on and off the ship, travelers must be able to walk unaccompanied.
Disabilities and Wheelchairs
Persons with a walking disability or an injury, or who require a wheelchair/scooter or other mobility device, must have another dedicated person traveling with them to assist/push etc. The ship's crew and other cruise guests are not available to assist persons with limited mobility. On customized pre or post cruise land programs, the Expanding Horizons tour manager is authorized to remove, or ask to leave from the tour, any traveler incapable of, unwilling to, or impeding the overall movement and progress of the tour group.