Mary Joli is the SE Regional Sales Manager with Willamette Valley Vineyards in Oregon's verdant Willamette Valley. Mary brings with her a wealth of wine knowledge and experience from 20 years in the Oregon wine industry, starting in wine shops specializing in Oregon Pinots, and later with several small production Oregon wineries. Mary has managed tasting rooms, formed and structured wine clubs, hosted special events and vineyard weddings, and has even worked in harvest and wine production.
As a TWA international flight attendant, Mary traveled extensively throughout Europe, where she first discovered the joy of drinking elegant old world wines. Over a four year period, Mary tasted her way across Europe and developed a palate and passion for wine. After settling down and raising a family, Mary returned to the work force to peruse her passion for wines, of traveling and meeting new people, working with Willamette Valley Vineyards has enabled her to live her dreams.
At home in Oregon, Mary enjoys hiking, organic gardening and kayaking on the Willamette River. She actively enjoys Oregon's endless forests, snowy mountains, rugged coastline and, of course, its elegant wines!
Join Mary Joli on this voyage down the extraordinary Danube River, visiting the Czech Republic, Germany, Austria and Hungary. This is the most popular river cruise itinerary in Europe because of the stunning scenery, the Austrian Alps and the magnificent cities of Vienna and Budapest.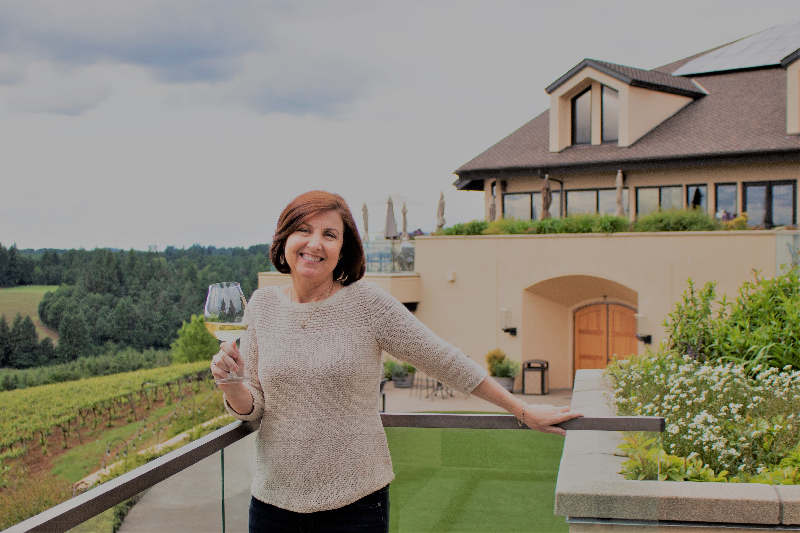 Contact – Georgia Shoemaker
Direct Line – 1-714-975-9941
Email – Georgia@Expanding-Horizons.com

Please note: This Romantic Danube Cruise 2021 (hosted by Willamette Valley Vineyards) wine tasting tour is created by our tour operator, Expanding Horizons of Tustin, CA in conjunction with AmaWaterways. This is the most popular river cruise itinerary in Europe and will sell out. The pre and/or post-cruise tour program may contain private meals, tours and/or visits to attractions. These additional services are exclusive to guests on this cruise who book their reservations with Expanding Horizons. Persons booking with alternative travel agencies will not be included in these activities.