OPTIONAL ATHENS PRE-CRUISE TOUR
Saturday, August 3 – Monday, August 5, 2024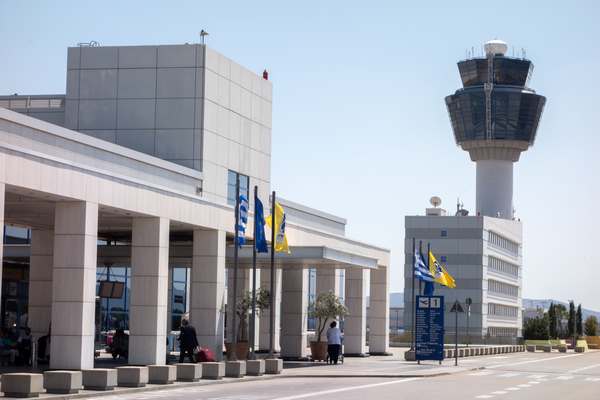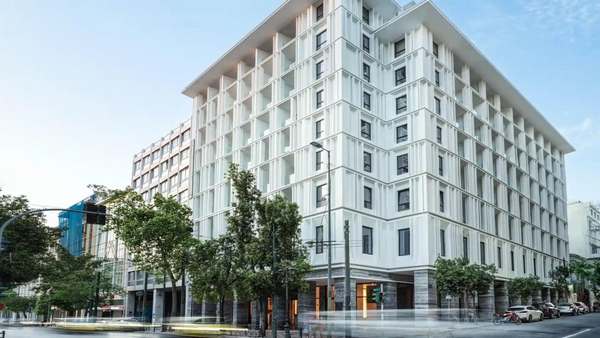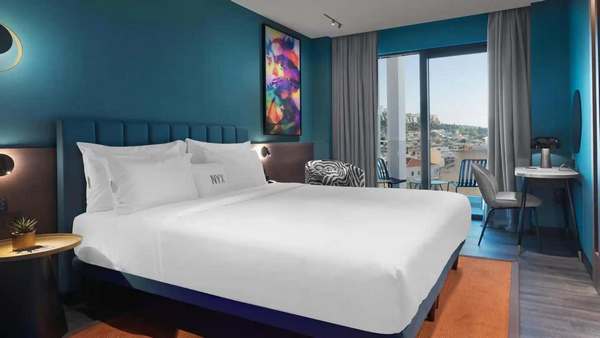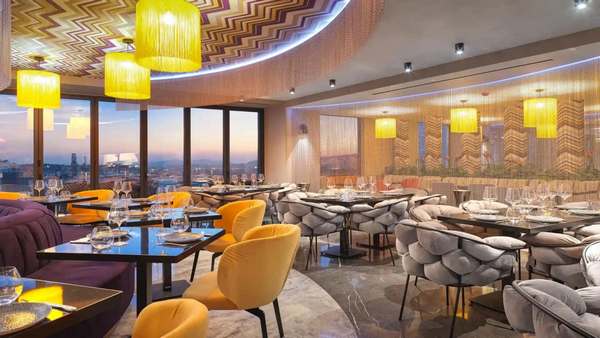 DAY 1: SATURDAY, AUGUST 3
Arrive Athens, Greece
Arrive Athens Eleftherios Venizelos International Airport (code ATH). You will be met at your airline baggage carousel and transferred to the Divani Palace Acropolis Hotel, located in the shadows of the Acropolis and within walking distance of the historic Plaka neighborhood.
OVERNIGHT: Divani Palace Acropolis or similar (2 nights)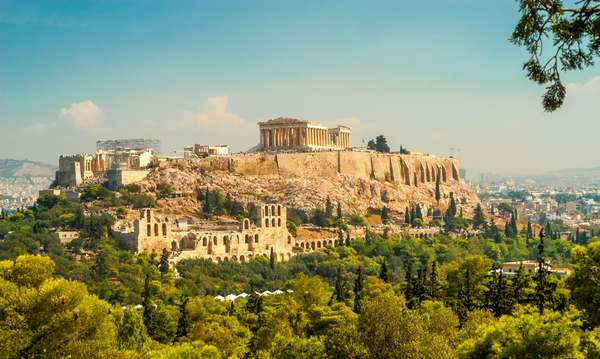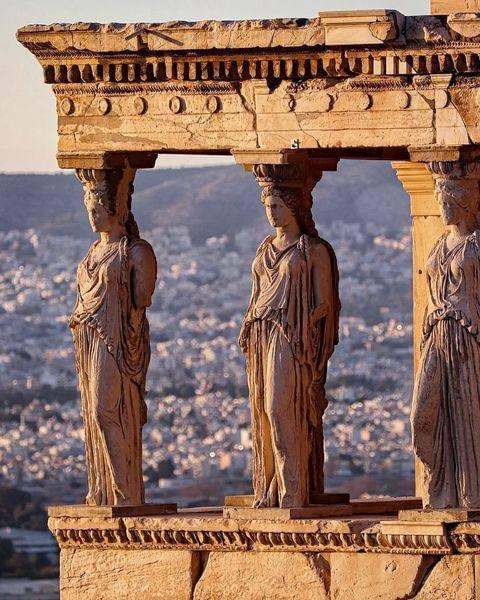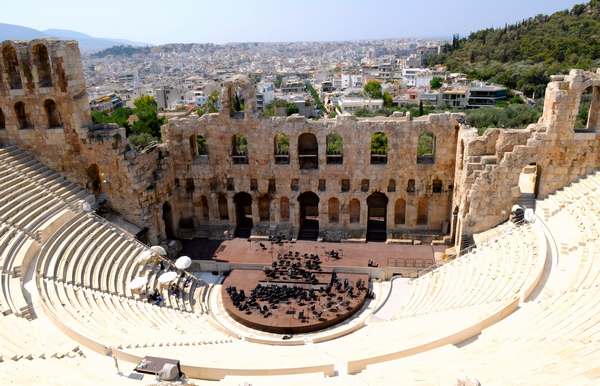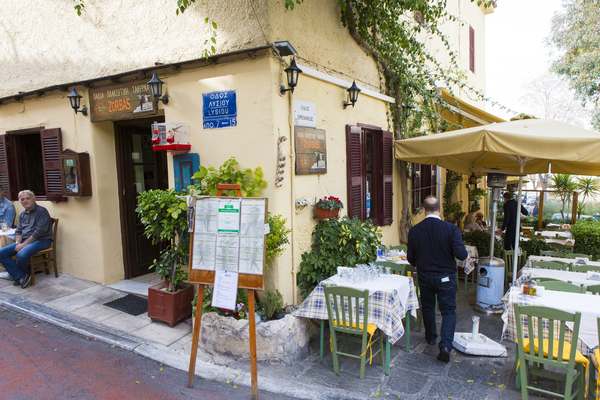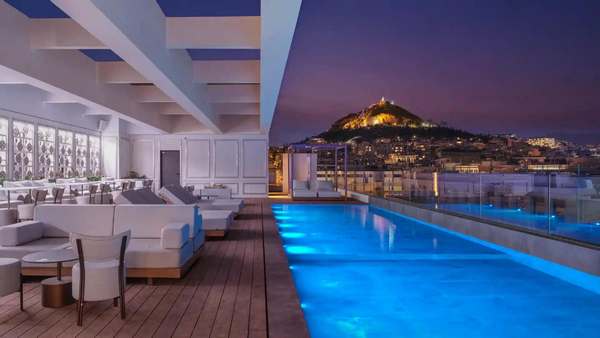 DAY 2: SUNDAY, AUGUST 4

Athens Sightseeing
This is a full day to see the best of Greece's ancient capital city. See the spectacular Acropolis. Stroll around the Parthenon, dedicated to the goddess Athena, the Erectheion and Temple of Athena Nike. There is time to visit the Acropolis Museum. Drive through the city seeing the Temple of Zeus, Hadrian's Arch, the Academy, University and National Library – all Greek treasures. This afternoon explore Syntagma Square, site of the Greek Parliament. Visit the Tomb of the Unknown Soldier, with the dramatic and colorful changing of the guard. Walk through Panathenaic Stadium, the 1st century marble arena and site of the first modern Olympic Games held in 1896.Tonight enjoy dinner at an authentic Greek taverna. (B,D)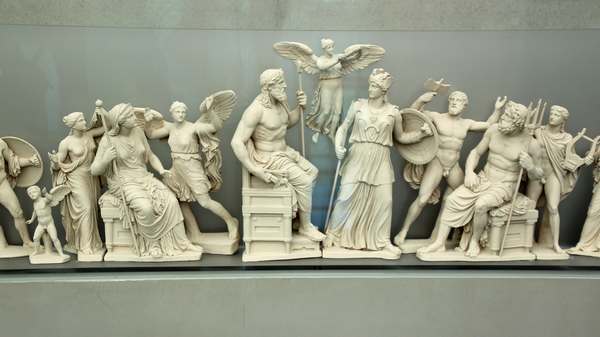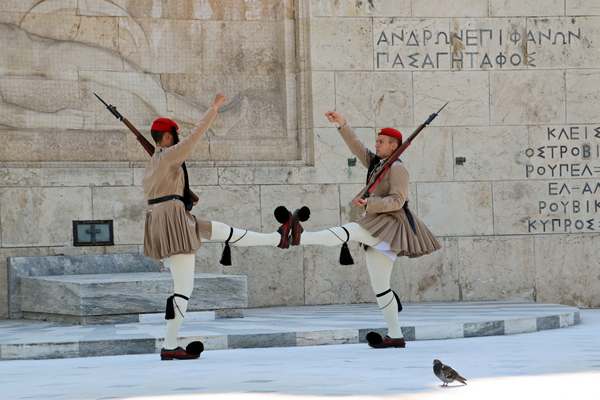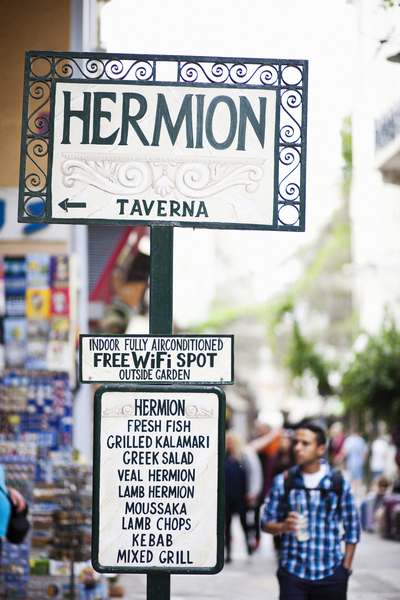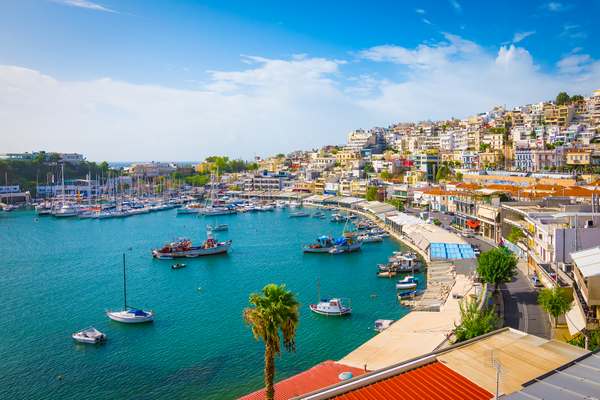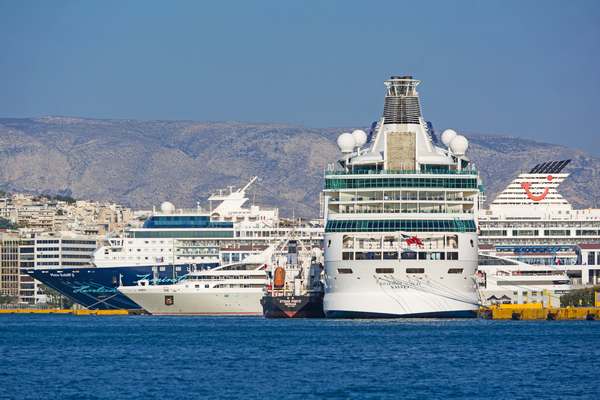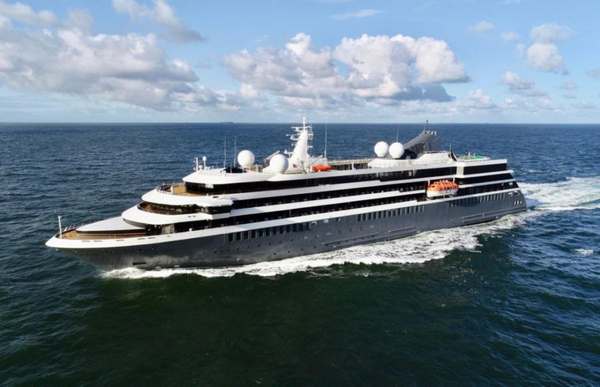 DAY 3: MONDAY, AUGUST 5
Port of Piraeus / Embarkation
This morning is at leisure. Check out by noon and meet your escort in the hotel lobby. Enjoy lunch at a lovely Athens restaurant, followed by a guided walking tour of the Monastiraki Flea Market area. Arrive at the port of Piraeus about 4:00pm to board the World Traveller ™. After check-in and the mandatory safety briefing, set sail at 6:00pm. (B,L,D)
ATHENS TO VENICE – AN OCEAN ODYSSEY
Monday, August 5 – Wednesday, August 14, 2024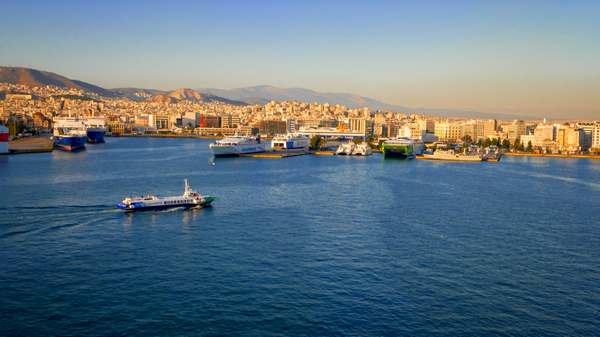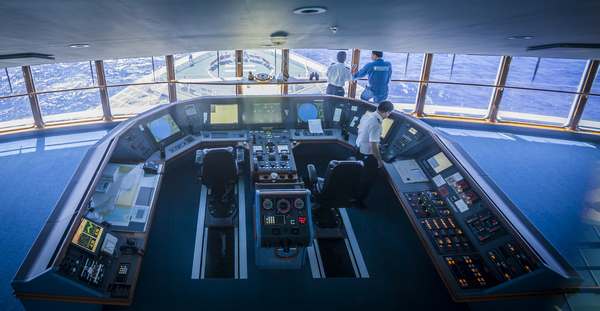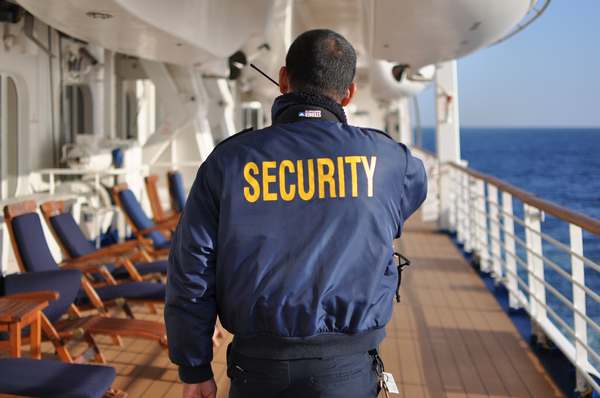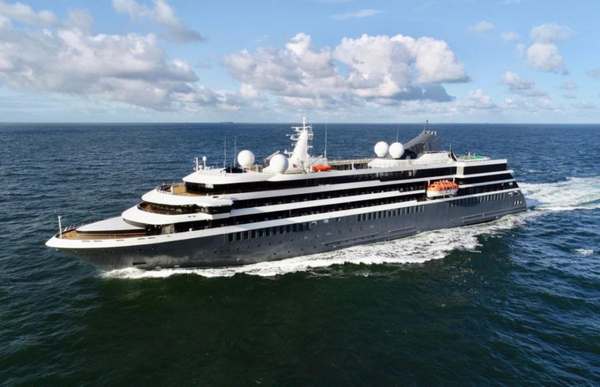 DAY 1: MONDAY, AUGUST 5
Piraeus (Athens), Greece – Depart: 6:00PM
Welcome to Greece! Upon arrival at Athens Eleftherios Venizelos International Airport (code ATH) make your way to the port and the World Traveller ™. Boarding time is between 2:30pm to 5:00pm. Tonight, after the mandatory safety briefing, enjoy cocktails and dinner. (D)
The ship departs from the port of Piraeus. It is the biggest port in Greece and one of the most important ports of the Mediterranean. Centuries of history have transformed this seaside town from a wartime fortress to a major shipping and transportation center.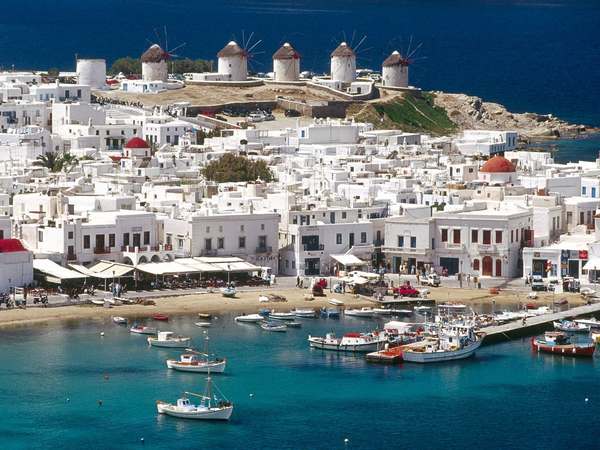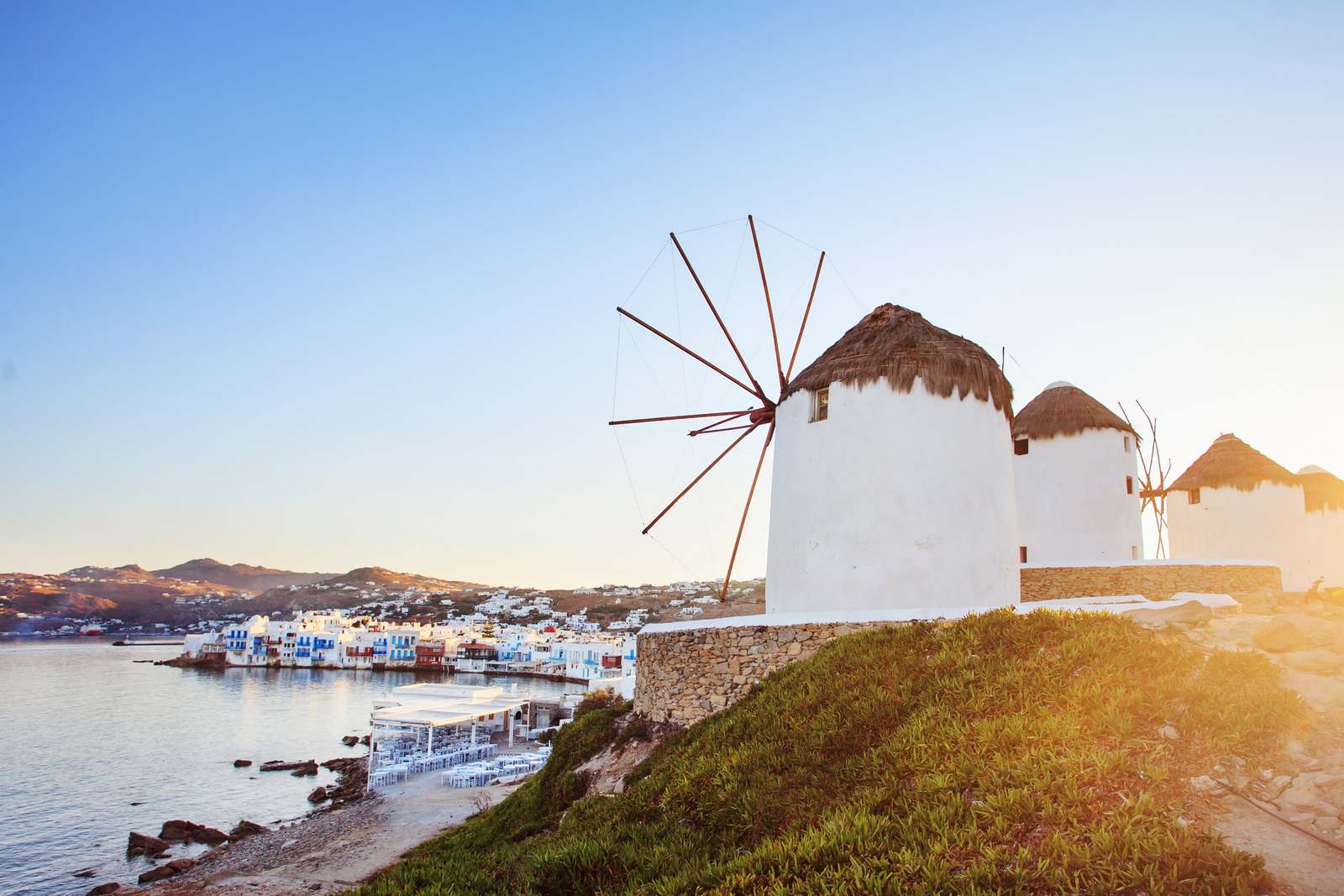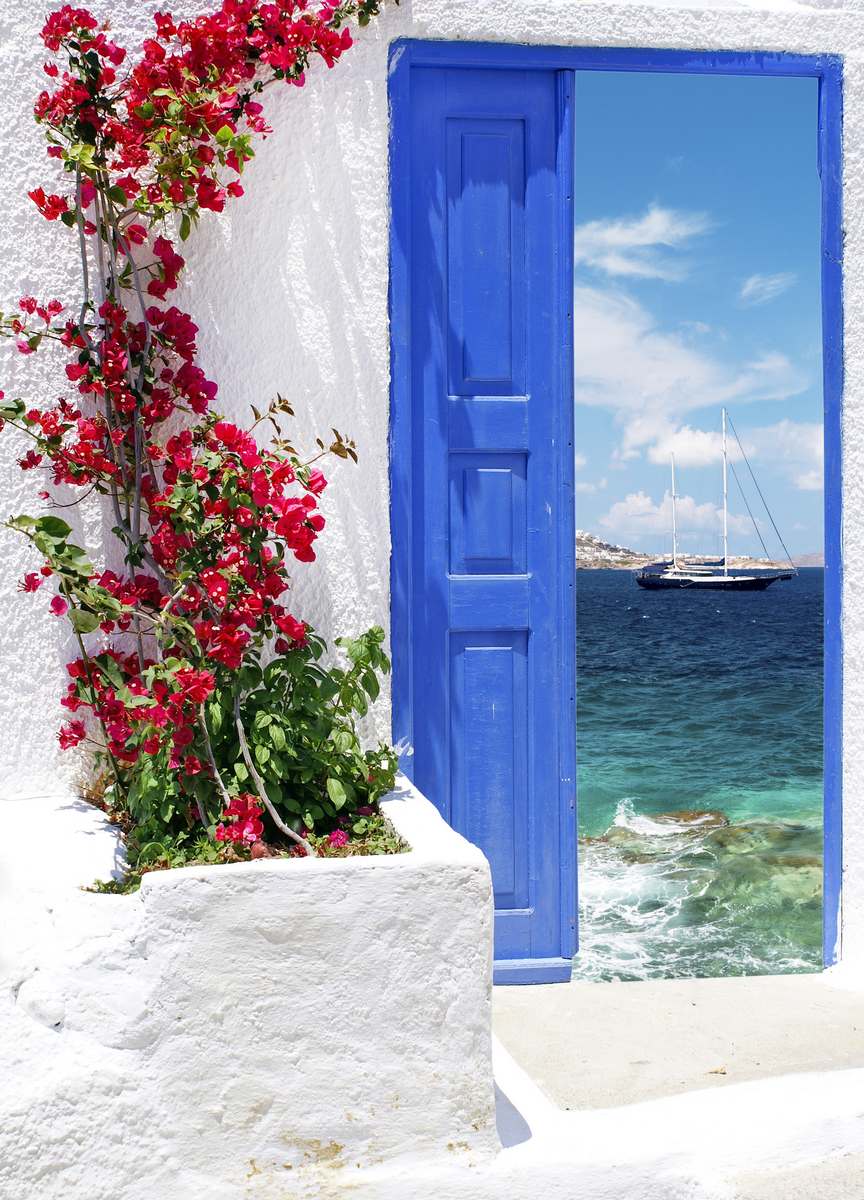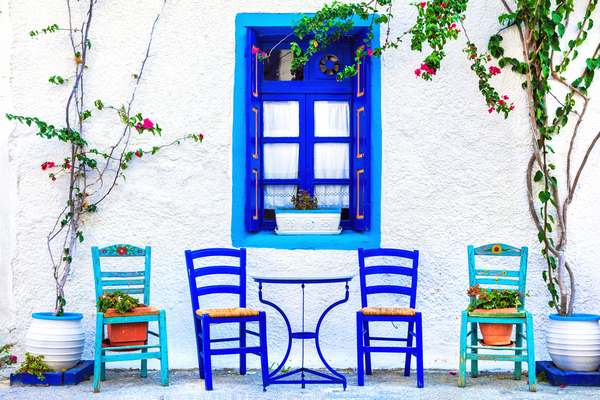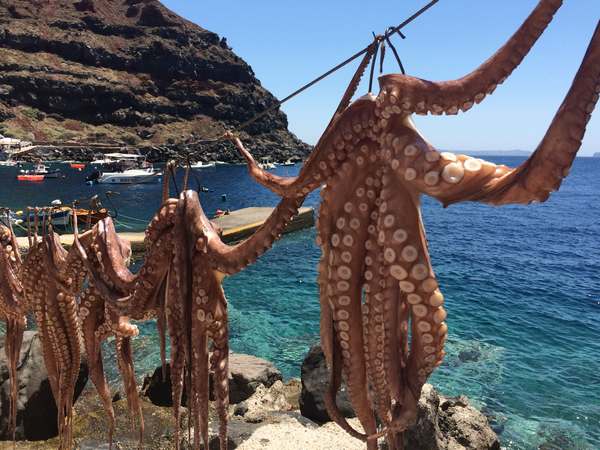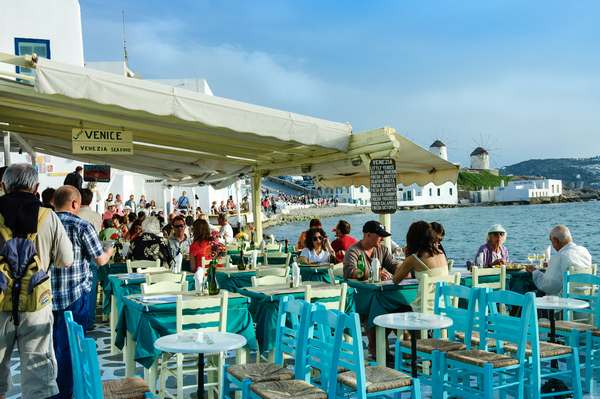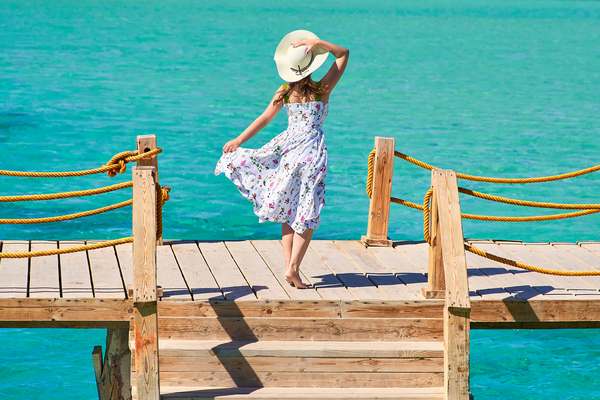 DAY 2: TUESDAY, AUGUST 6

Mykonos, Greece – Arrive: 7:00AM / Depart: 10:00PM
Narrow, winding streets between the iconic architecture of whitewashed houses with blue domes create the archetypal image of modern-day Greece. Dotting the horizon up on the hill lie the renowned windmills among the Cyclades. The aroma of an old bakery, which still uses a 15th-century, wood-burning stove, entices you with the delicious scents of Greek pastries and baked goods. It is not a visit to Mykonos without sampling the local favorite, loukoumádes, fried dough dripped in honey, and sometimes topped with sesame seeds. Raise a glass to new friends and adventure with a round of ouzo and a serving of mostra at a local taverna. Taking the ferry to Delos, you reach an uninhabited island dedicated solely as an archaeological site known as the birth site of the sun god Apollo. It's the only island in the world entirely comprised of ruins. (B,L,D)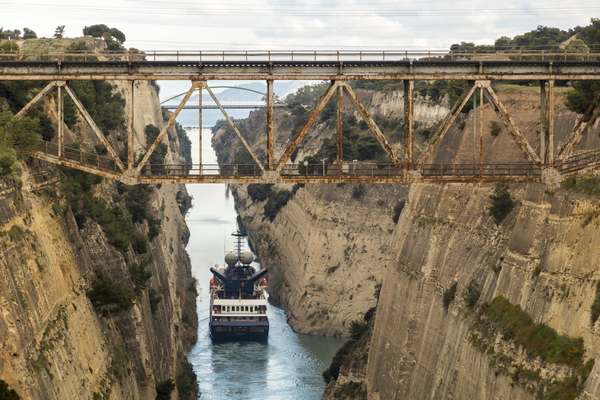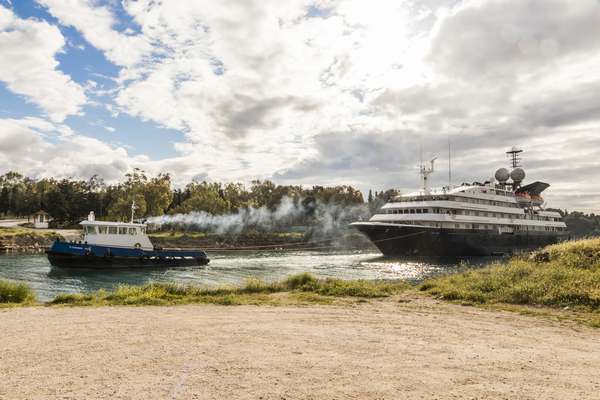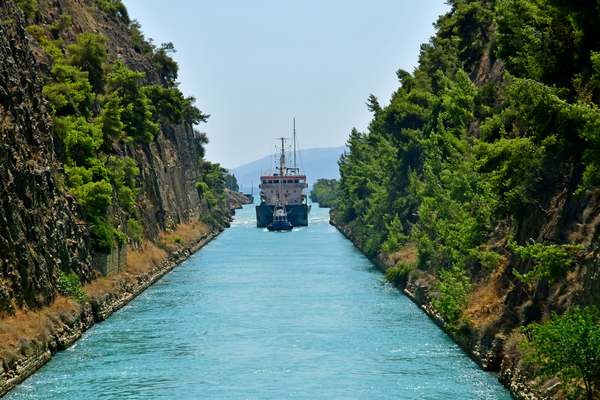 DAY 3: WEDNESDAY, AUGUST 7
Corinth Canal Transit – Arrive: 8:00AM / Depart: 9:00AM
Today is special! You will navigate the Corinth Canal. Greece's Parliament did not authorize the canal's construction until 1869, and even then, work did not begin until 1882. But a lack of capital set back the construction. In 1890 work on the Corinth Canal started once more and was finally completed for its use for the first time on October 28, 1893. Its final construction stands at 70 feet wide at sea level, 81 feet wide at its top level, 300 feet tall and only about four miles long. Its narrow construction is too small for modern freight ships, but smaller expedition vessels and private boats can freely navigate its route for an adventurous tour. (B,L,D)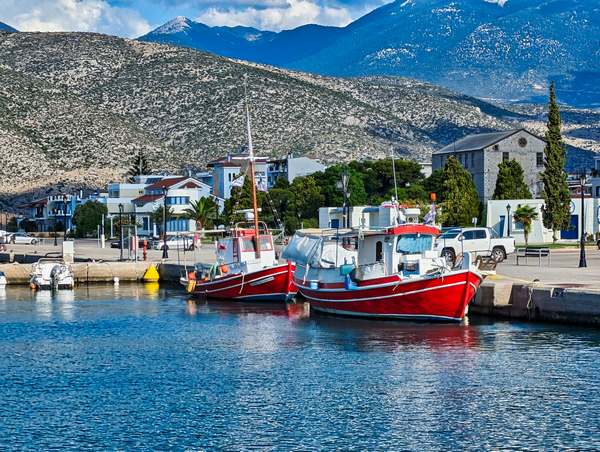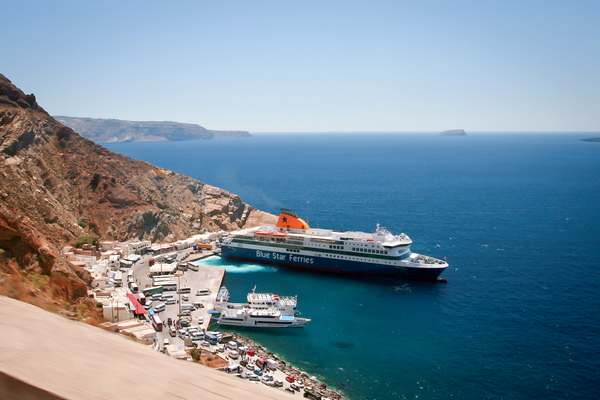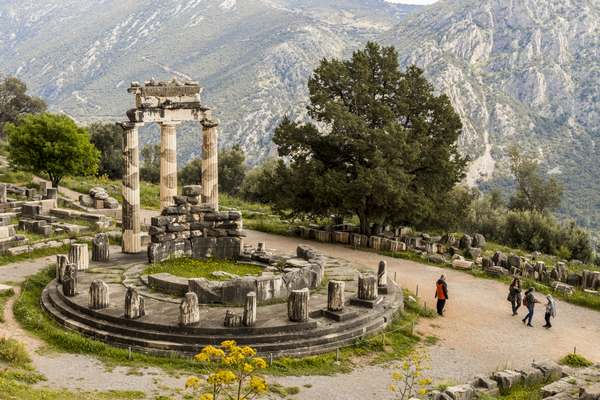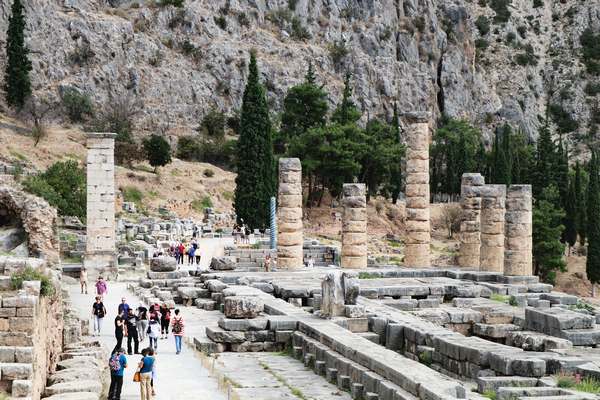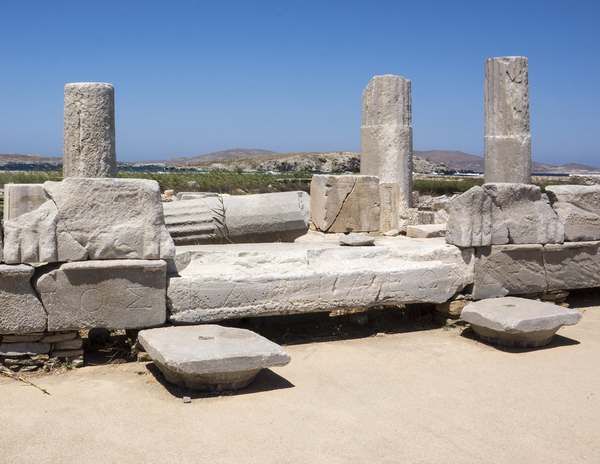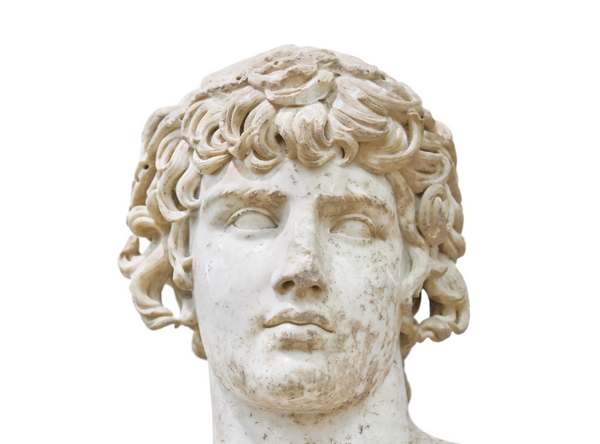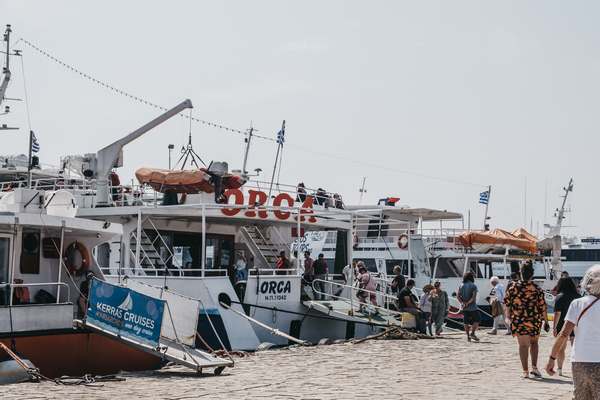 DAY 3: WEDNESDAY, AUGUST 7
Itea (Delphi), Greece – Arrive: 1:00PM / Depart: 7:00PM
Today we visit legendary Delphi, a place where ancient history and mythology are entwined. Dock in the charming coastal town of Itea. Explore Miami Beach (not to be confused with Florida's), and prestigious Blue Flag Beach. The expansive local fields of Amfissa olive trees create a lush, green landscape known as the "sea of olives." Mount Parnassus high in the distance adds to the picturesque scenery here.
Wander amid the ancient ruins of the Oracle at Delphi. The Sanctuary of Apollo can be explored by ascending the steep slopes of Mount Parnassus on a path known as the Sacred Way.Ancient Greeks called this "the navel of the world".(B,L,D)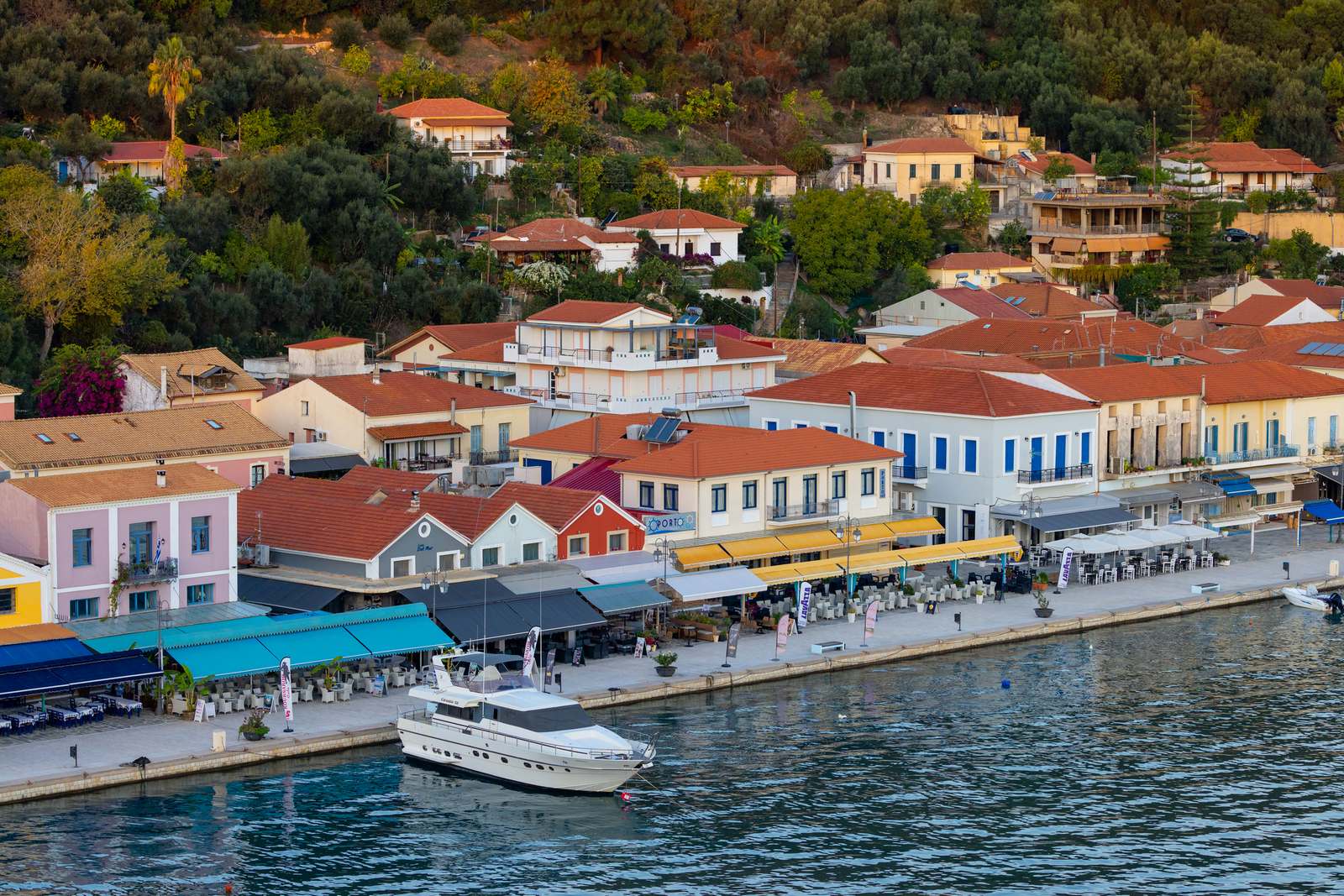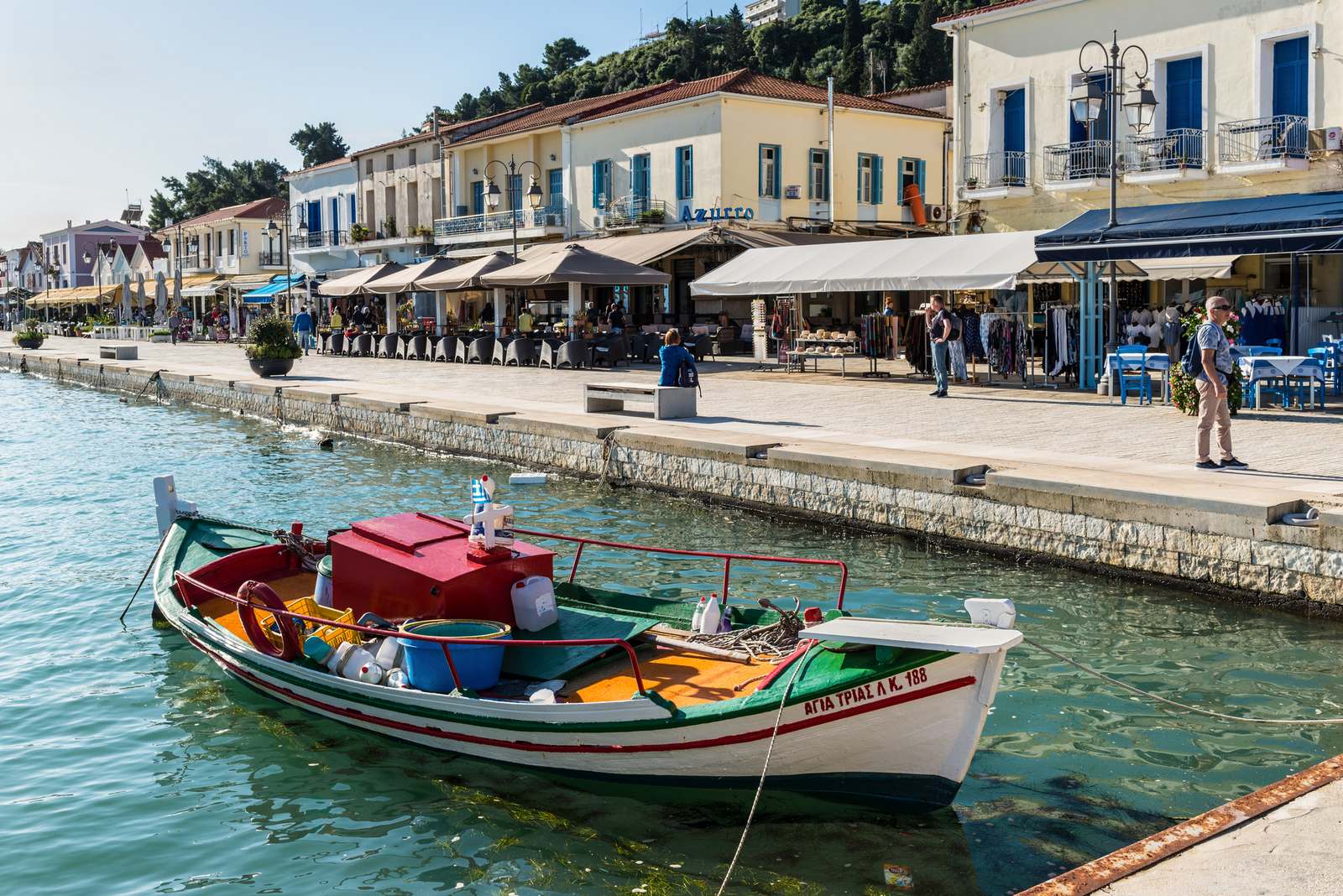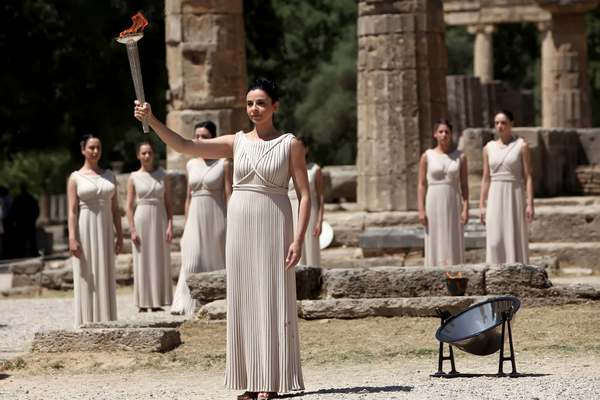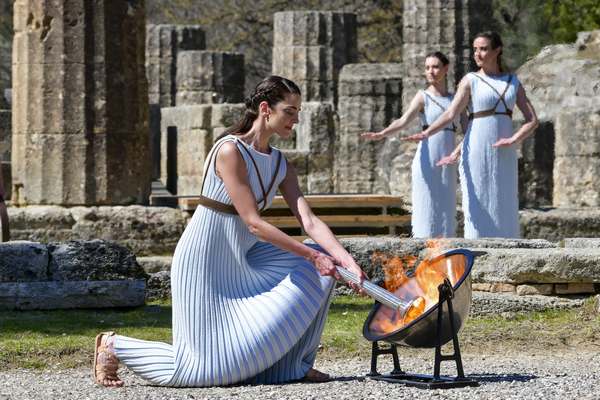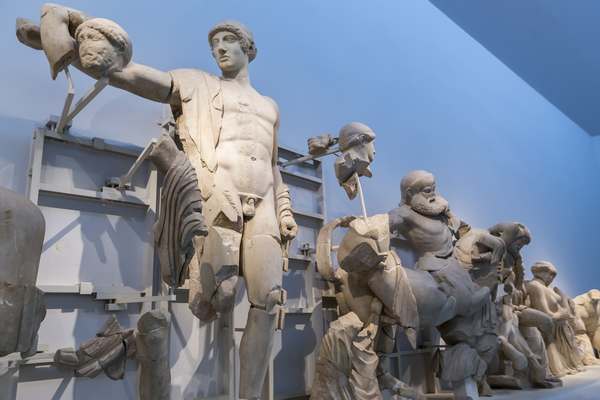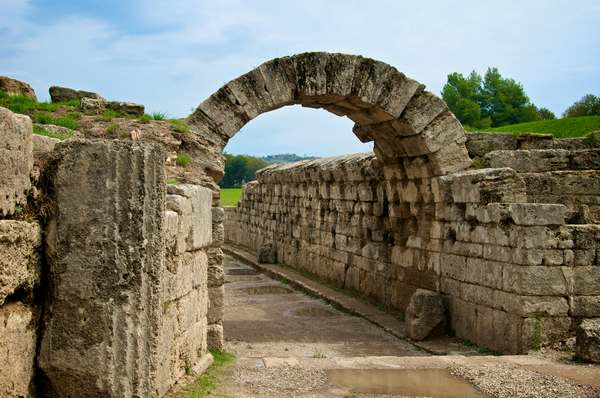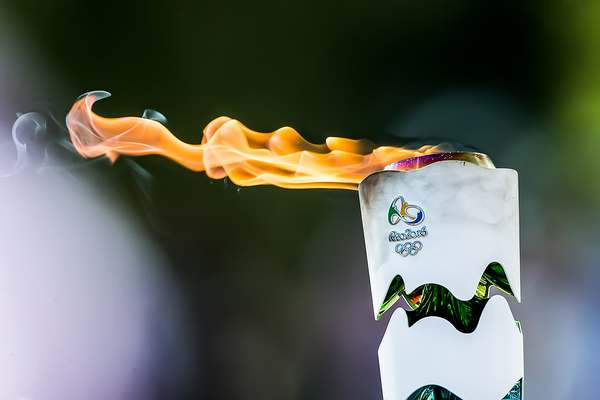 DAY 4: THURSDAY, AUGUST 8
Katakolon (Olympia), Greece – Arrive: 7:00AM / Depart: 8:00PM
Today's journey provides an intimate look at Greek life. Katakolon is a model Greek seaside village, sitting on the western coast of Ilia. Taste the day's catch fresh from the fishermen's nets at the gateway to Olympia. This idyllic hamlet has a small population, but features excellent shops and restaurants.
The home of the first Olympic Games in 776 BCE, Olympia still holds wonder. The first thing that catches your eye are the stone columns. See the pedestals where Olympic winners once stood to receive their spoils. This is where the saying, "Don't rest on your laurels," came to be. Victors of the Olympic Games earned a wreath made of aromatic bay laurels as a symbol of their triumph. Further on find the preserved and protected ruins of the Temple of Zeus.(B,L,D)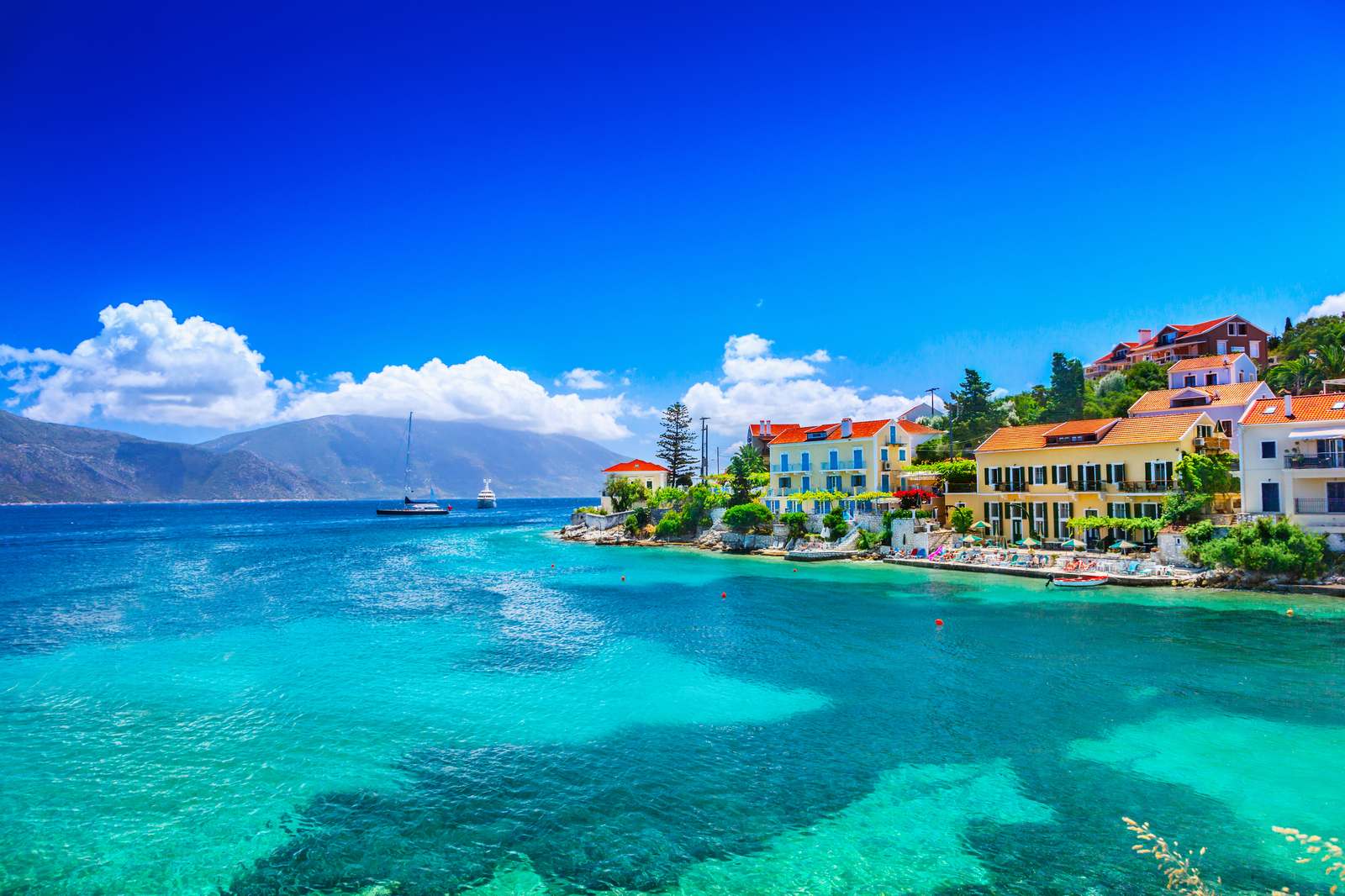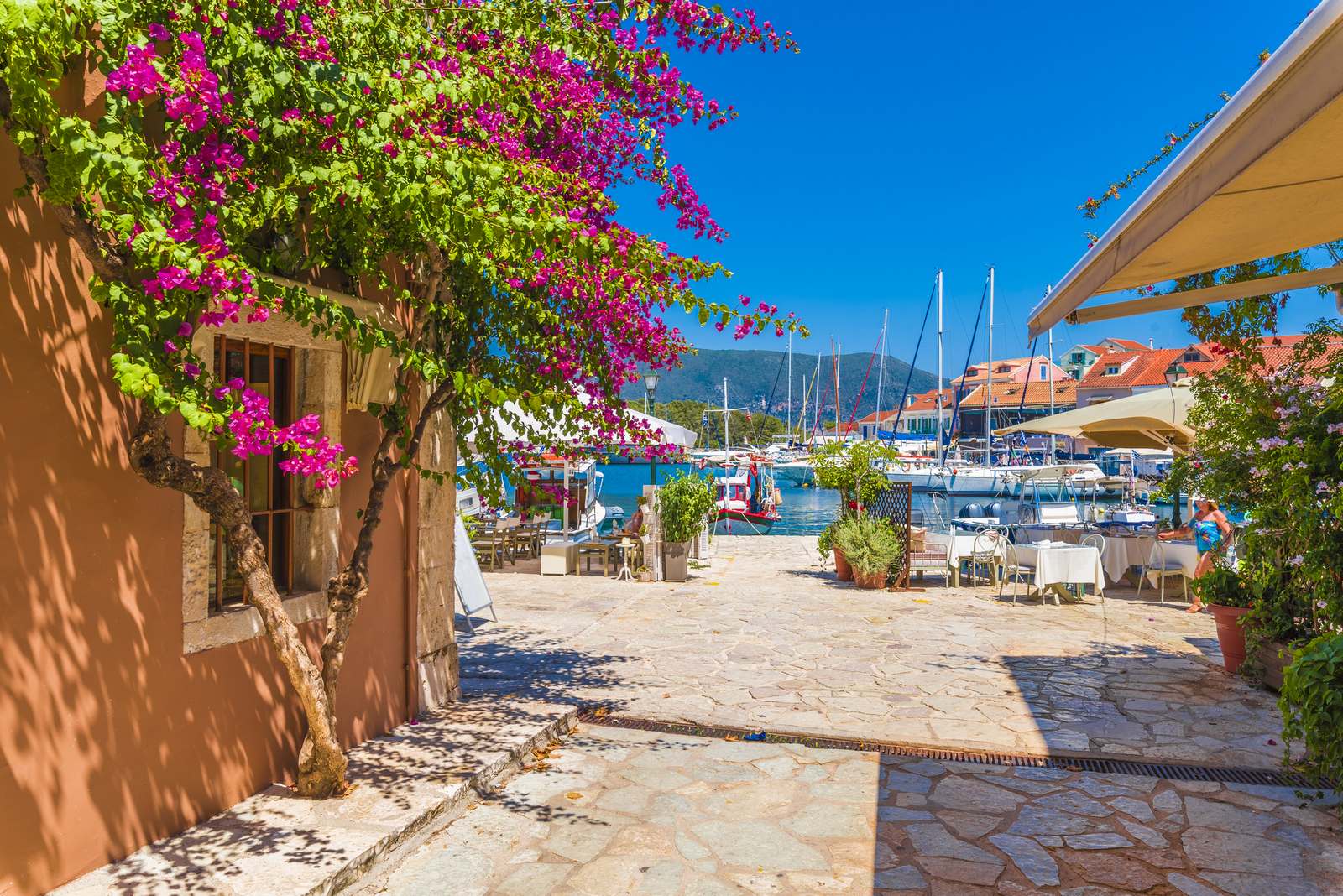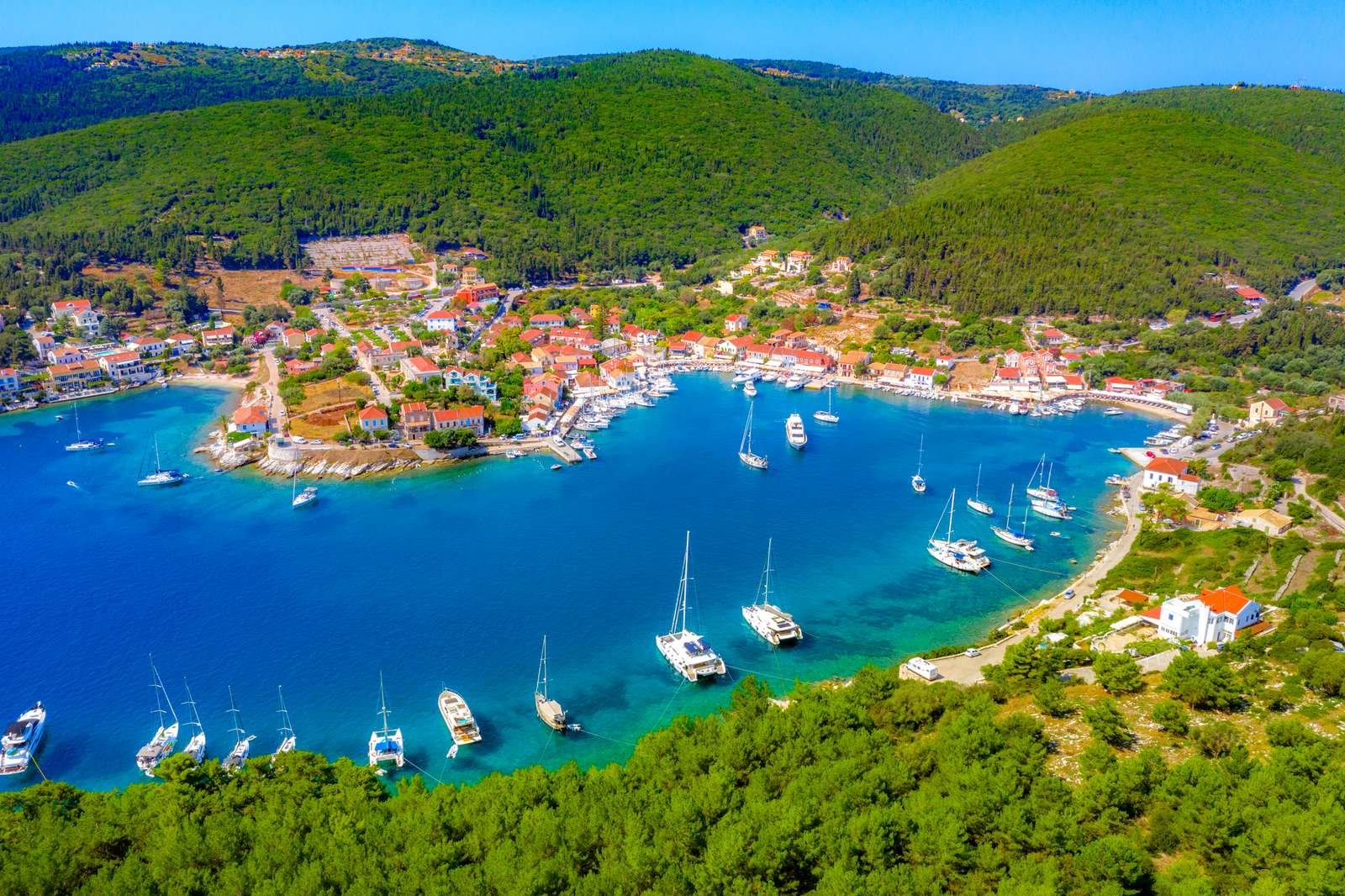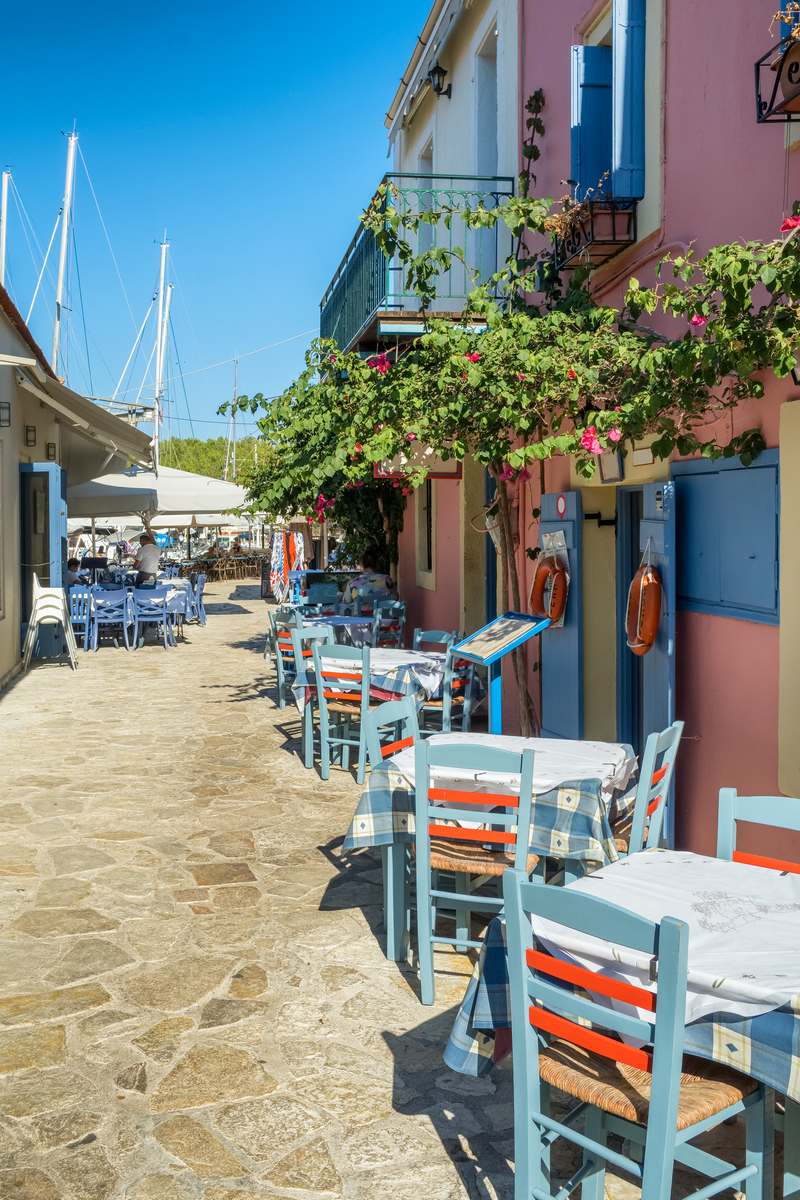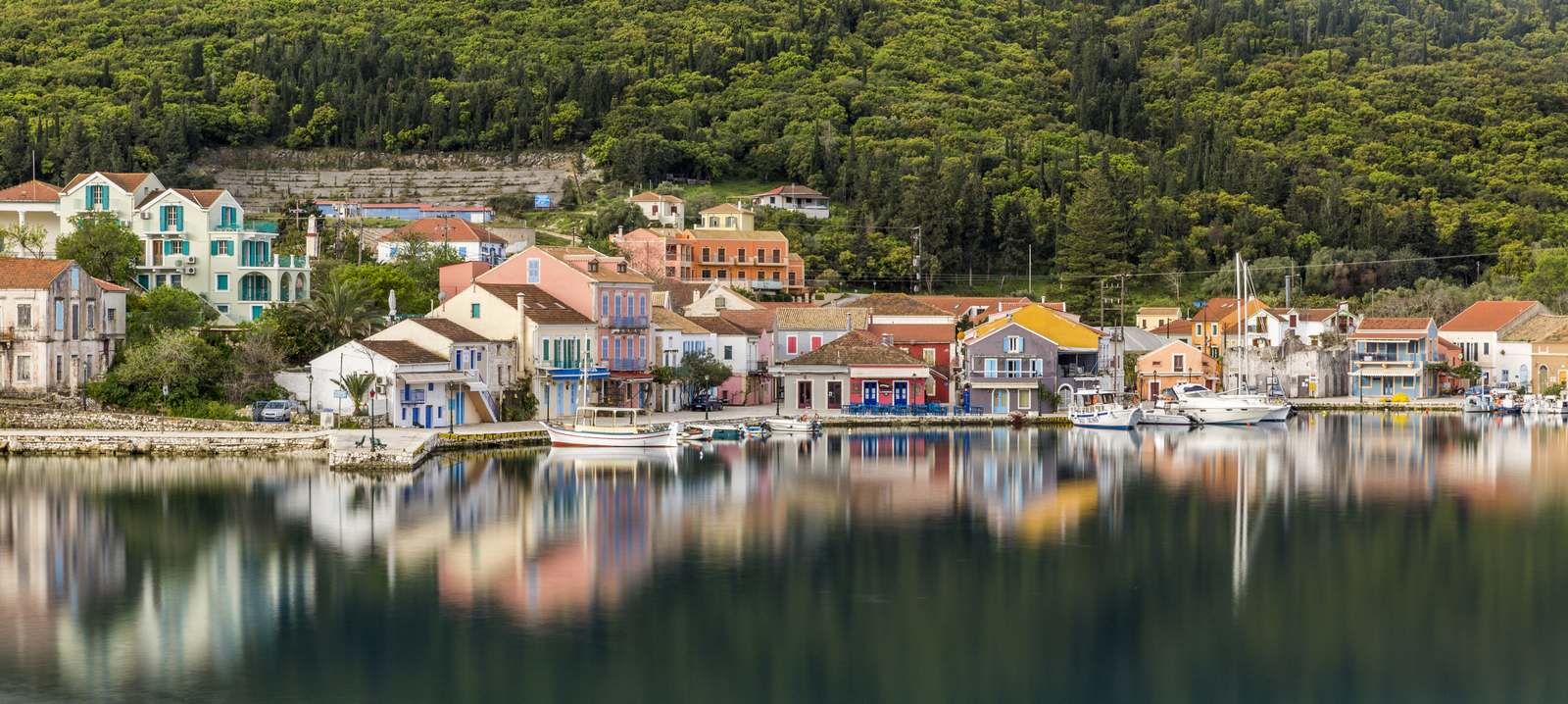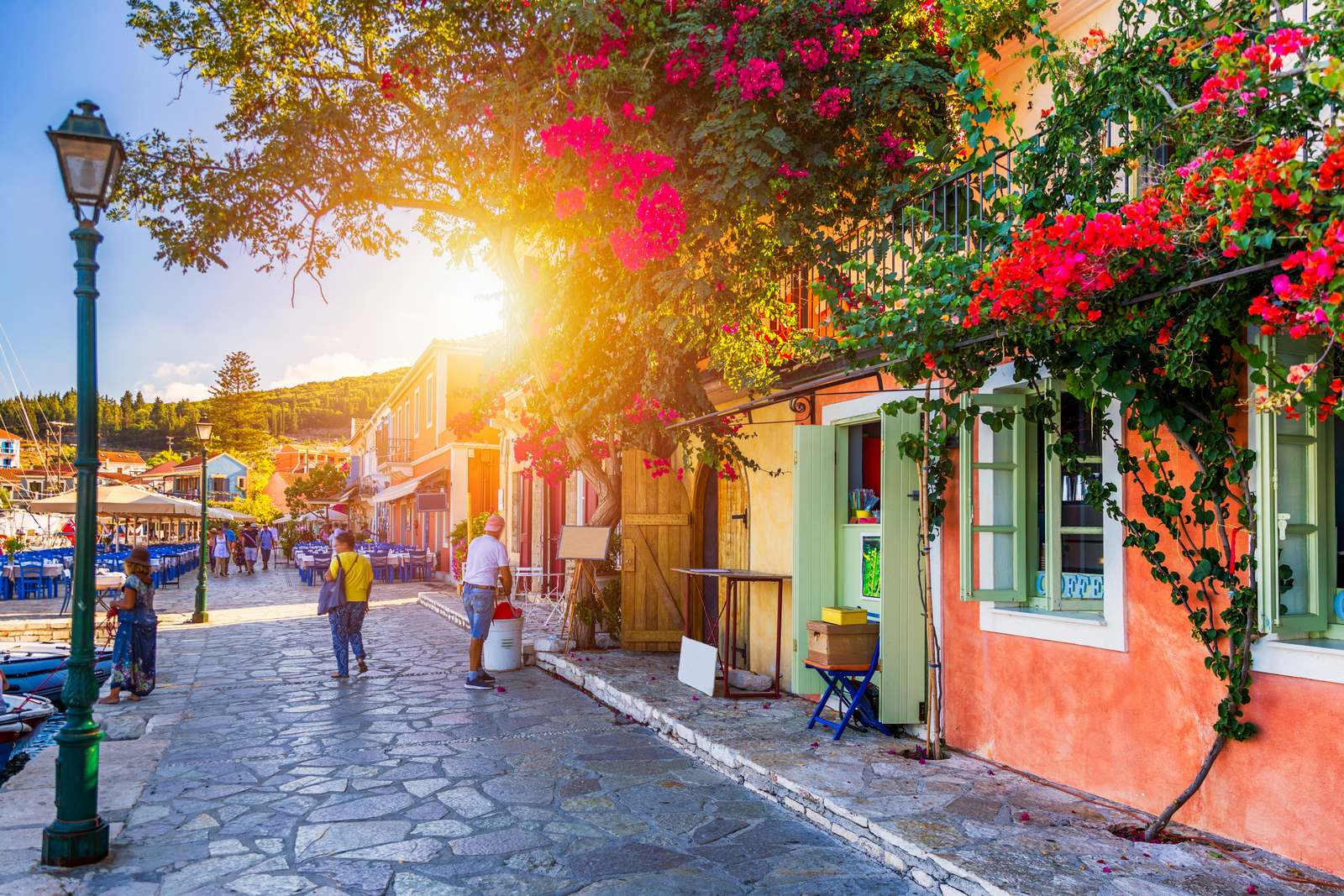 DAY 5: FRIDAY, AUGUST 9
Fiskardo (Kefalonia), Greece – Arrive: 8:00AM / Depart: 11:00PM
Entering the Ionian Sea, on the island of Kefalonia lies a small fishing village called Fiskardo. This elegant port is a popular port for upscale yacht cruising. The harborside promenade has abundant seafood restaurants. Opt for a quick dip after a day of adventure at one of Fiskardo's many pebble coves. For a more typical beach day, venture 40 minutes to the famous Myrtos Beach. The more adventurous can skin or Scuba dive or kayak. Also popular is a hike to the Venetian Lighthouse, Cypress and Battery Trails. (B,L,D)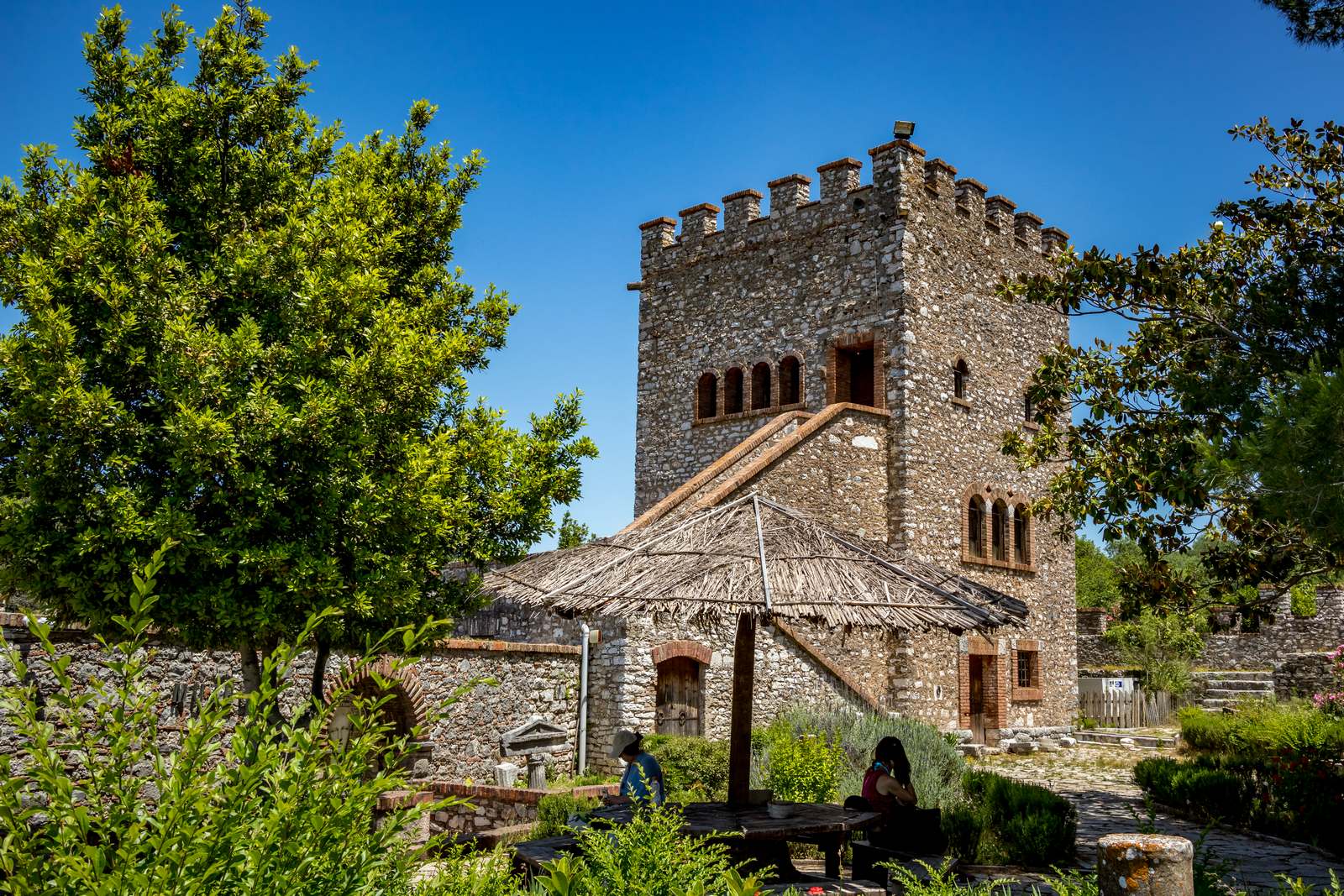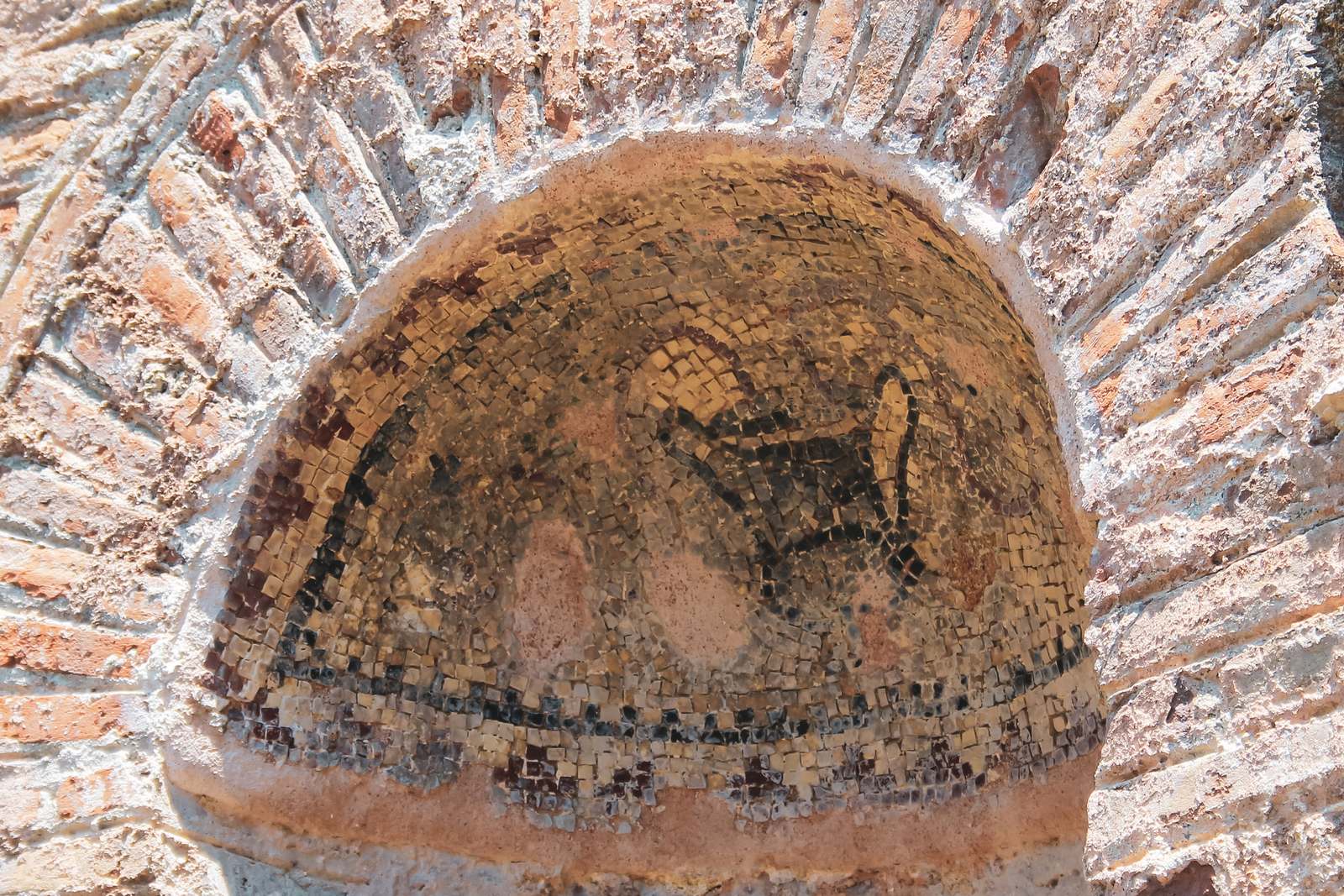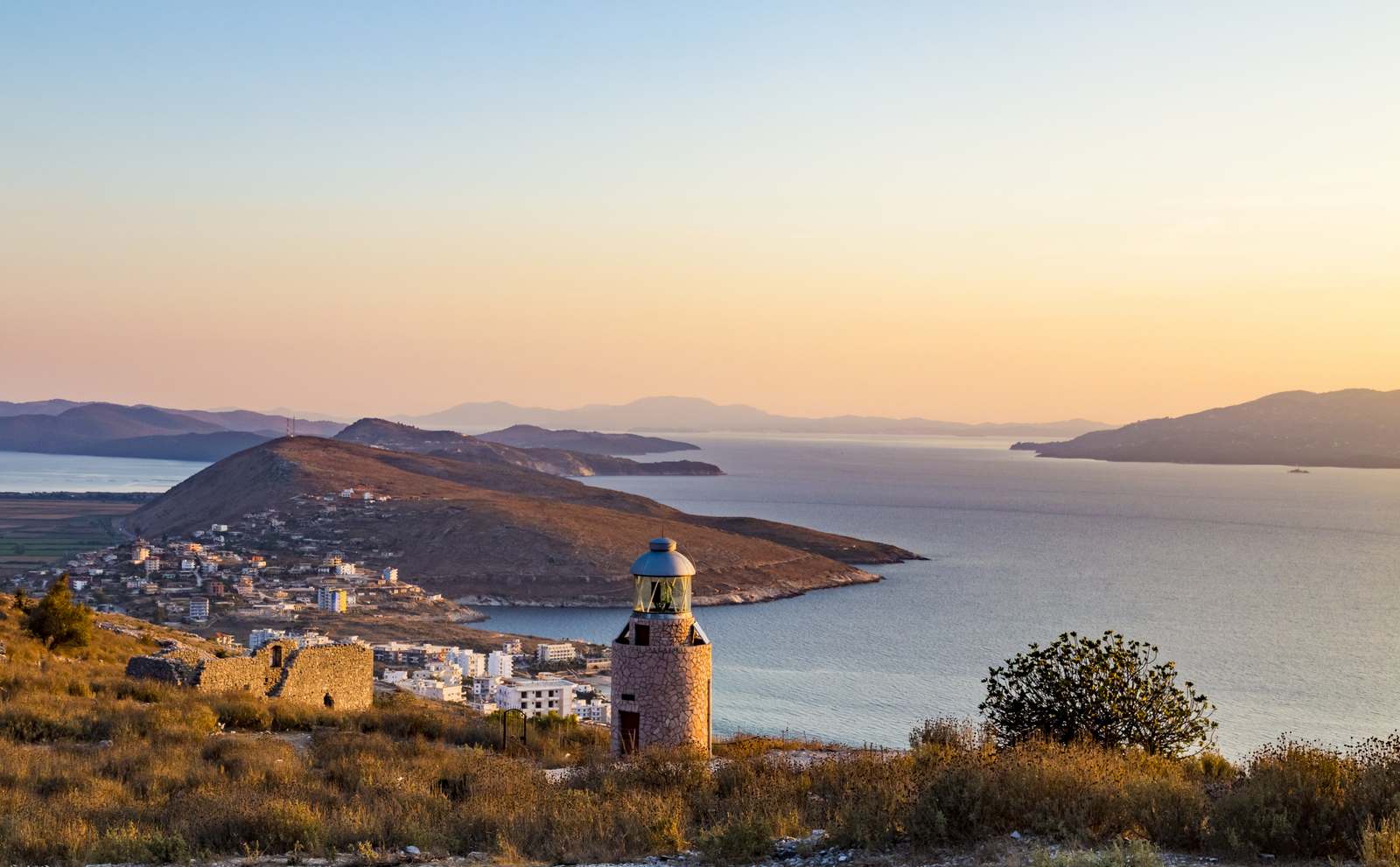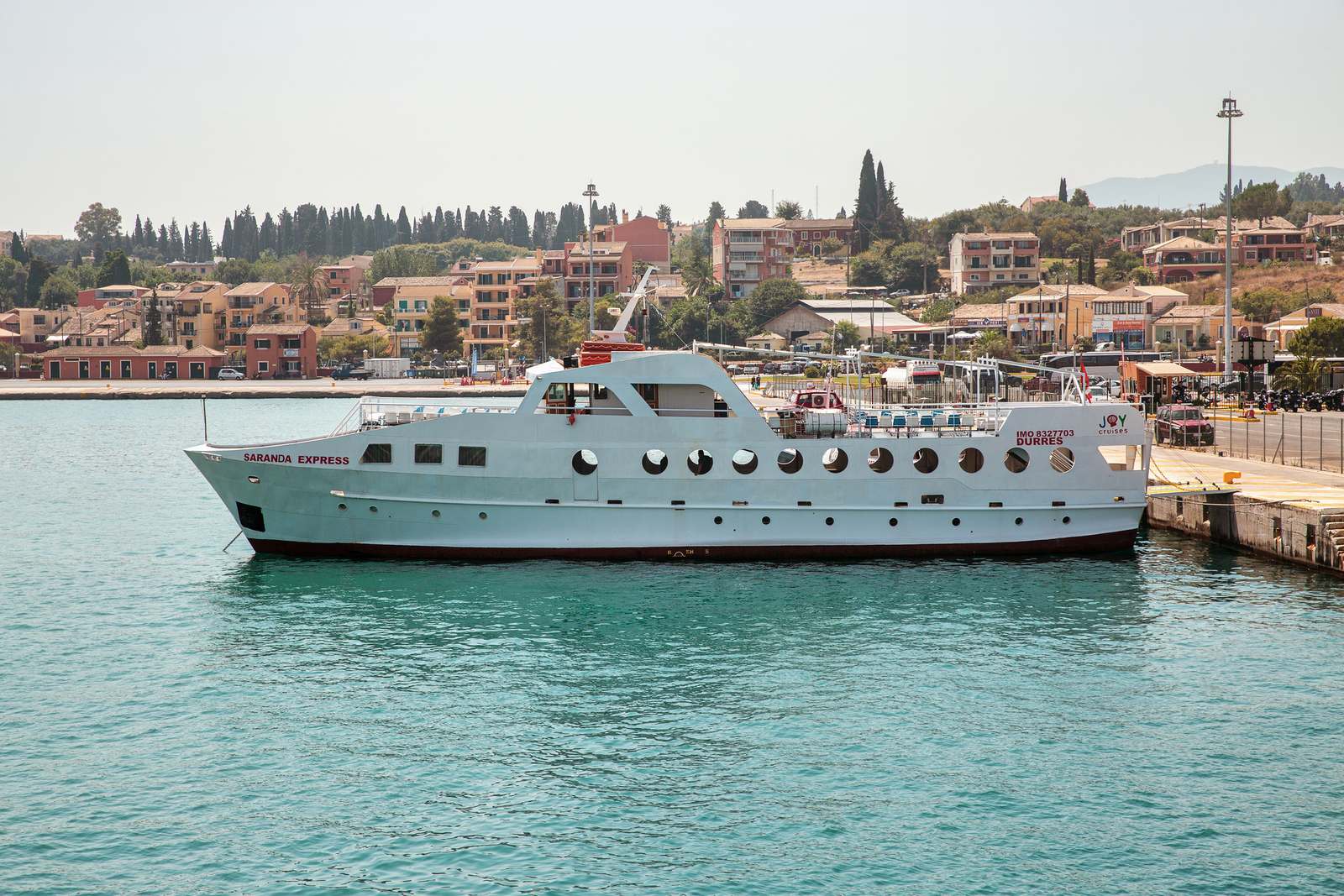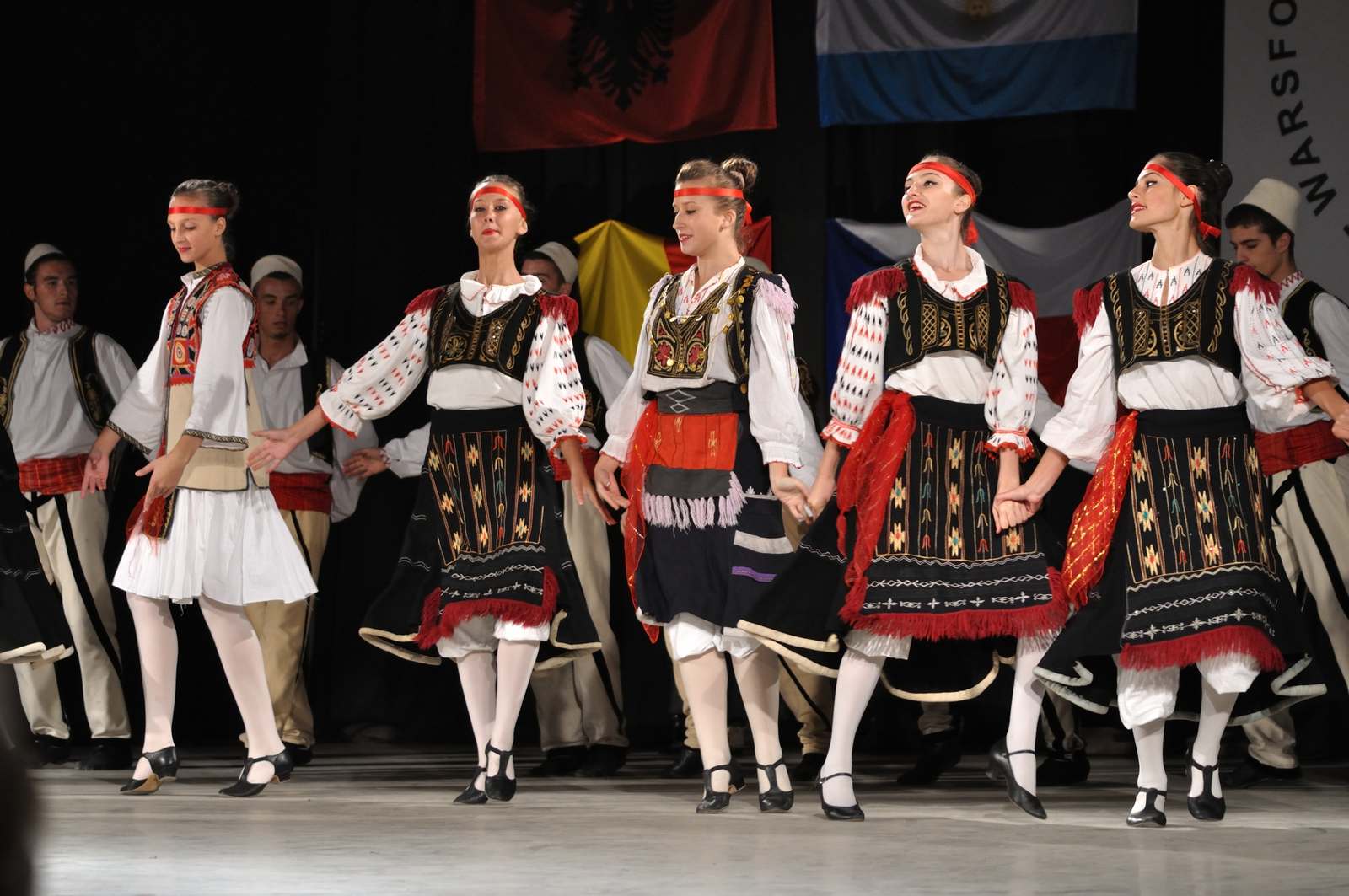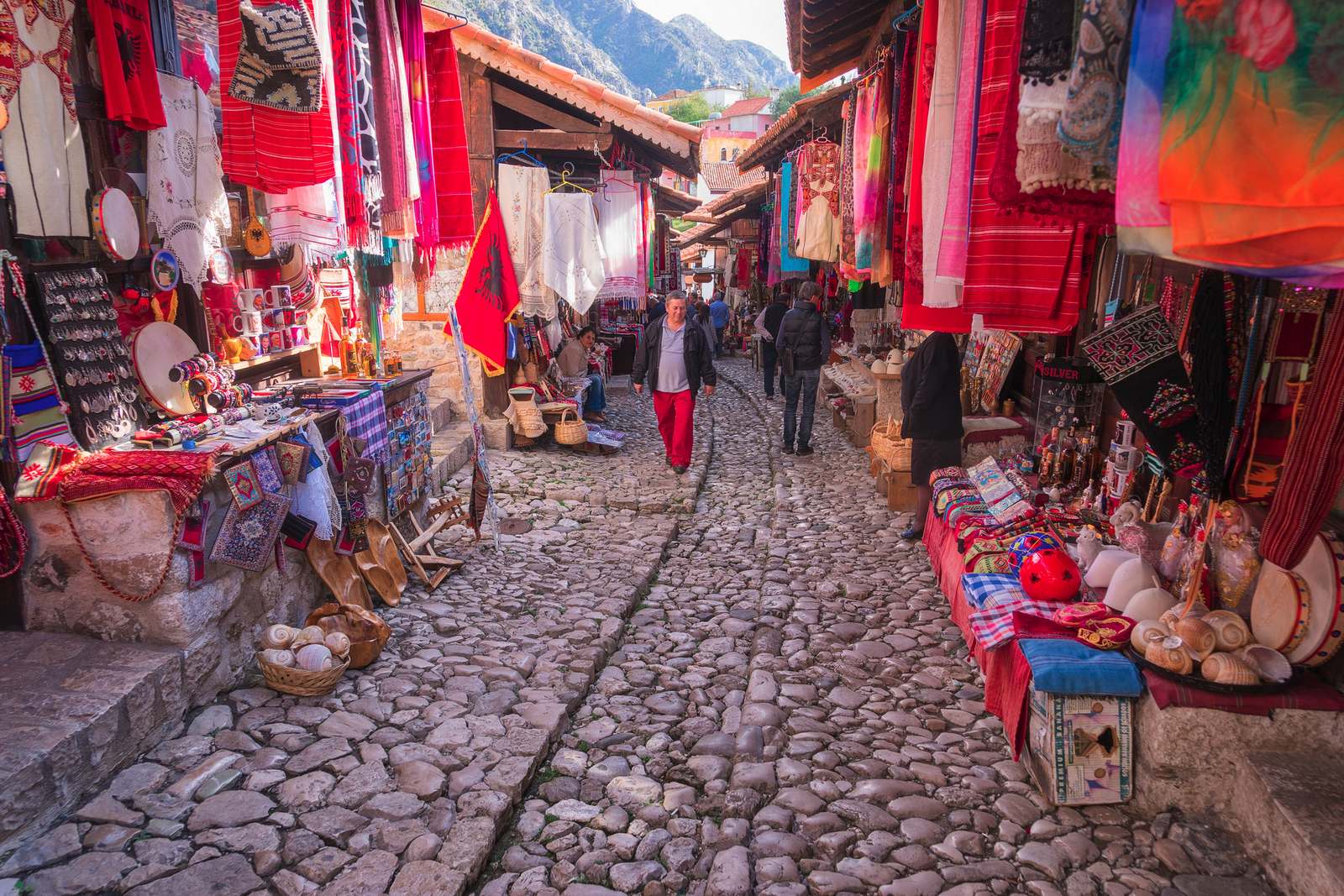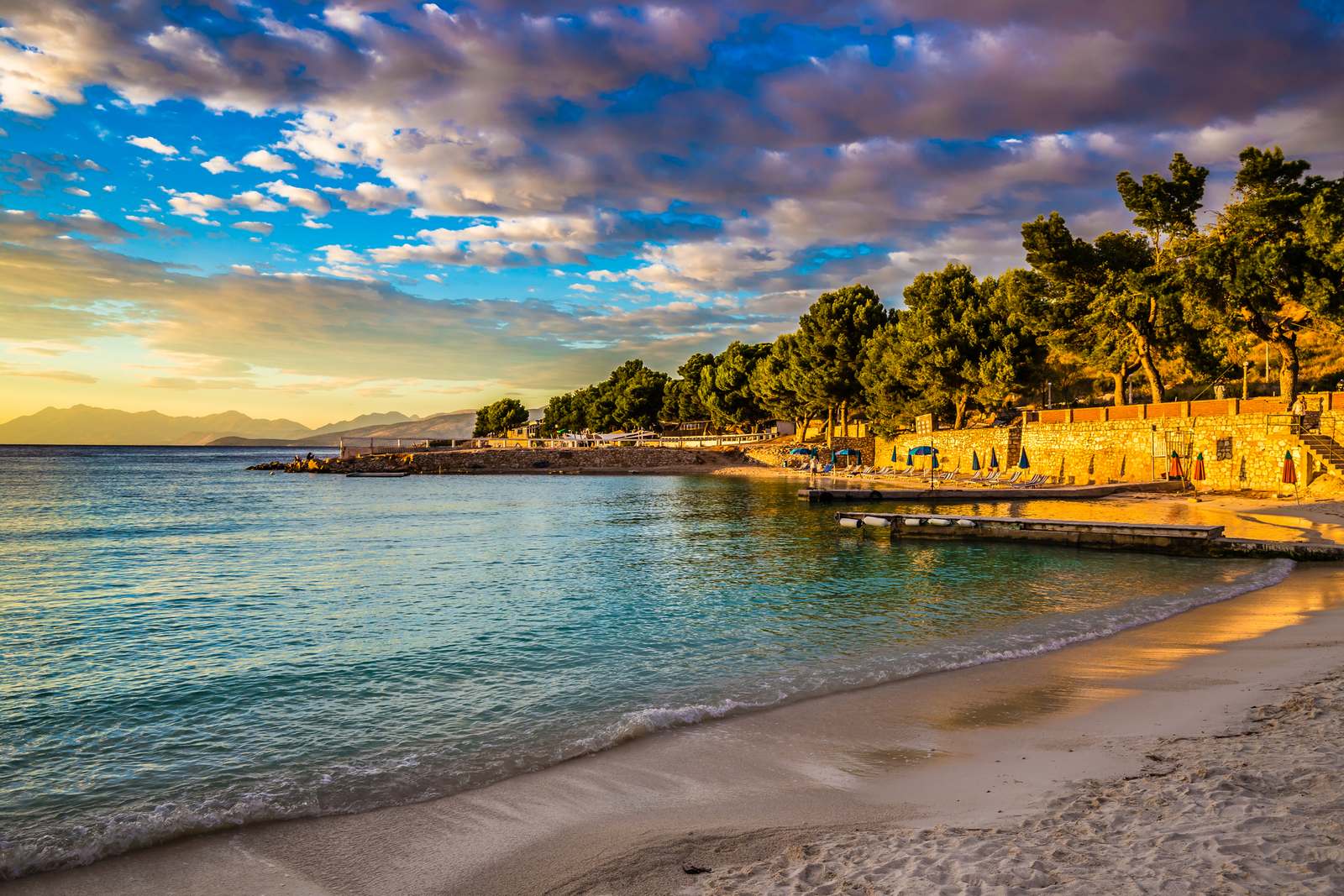 DAY 6: SATURDAY, AUGUST 10
Saranda (Butrint), Albania – Arrive: 8:00AM / Depart: 5:00PM
Saranda is a horseshoe-shaped bay on the Albanian Riviera lying between the Ionian Sea and rolling hills of olive groves. A visit to beautiful Butrint National Park will be memorable. This UNESCO World Heritage Site and Ramsar Wetland Site of International Importance holds the remains of a Roman Empire city, a scenic lagoon and breathtaking mountains. A wonderful hike is to wander the secluded natural bay of Mirror Beach on the way to nearby Ksamil village.(B,L,D)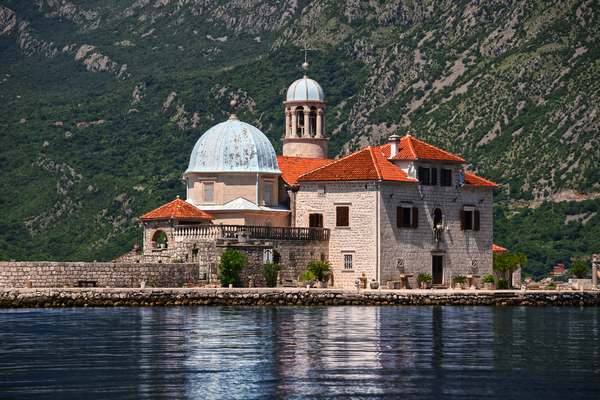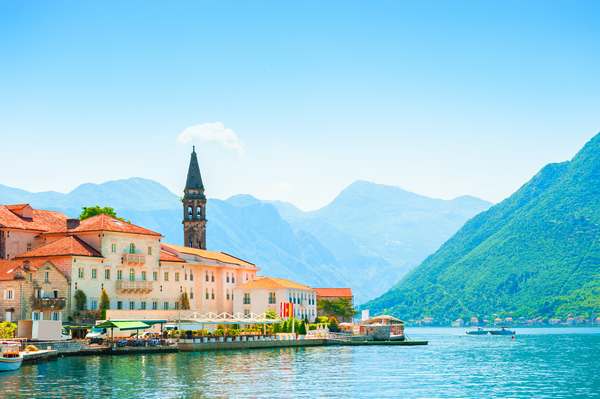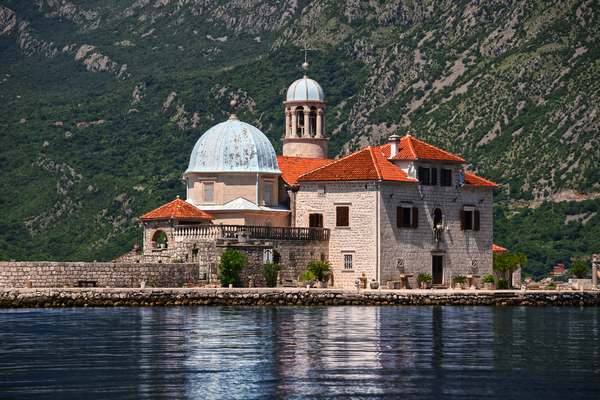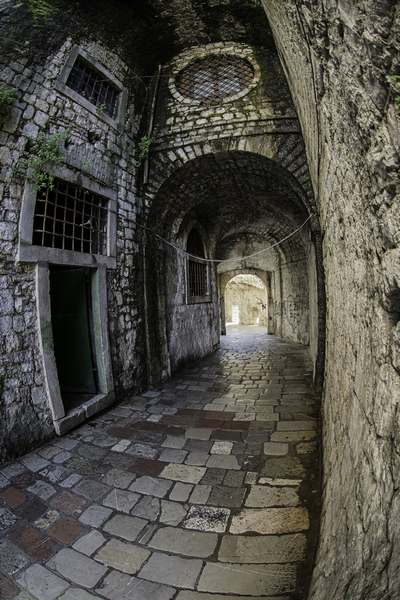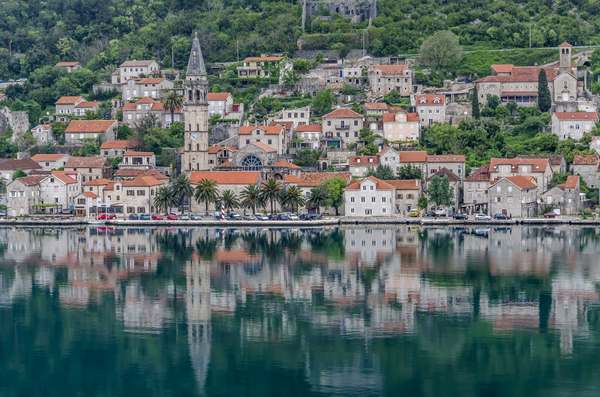 DAY 7: SUNDAY, AUGUST 11
Kotor, Montenegro – Arrive: 9:00AM / Depart: 10:00PM
Along the Adriatic coast of Montenegro lies the fortified town of Kotor, known for its medieval old town with winding streets and historic squares, as well as its many Romanesque churches and Maritime Museum. For unbelievable views of the Bay of Kotor, hike to the top of San Giovanni Fortress. Here colorful local vendors display their daily specials, produce and homemade goods. Highly recommended is a swim in the stunning azure waters of the bay on a boat tour to the Blue Cave. (B,L,D)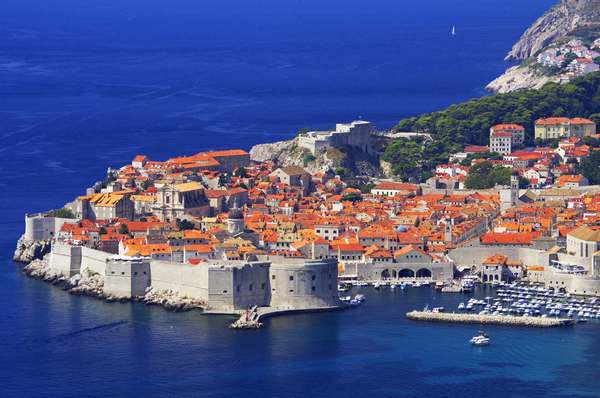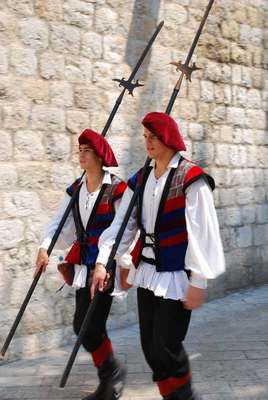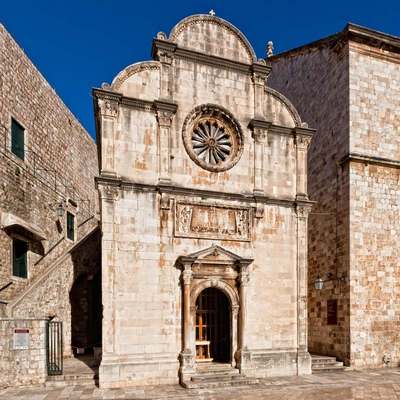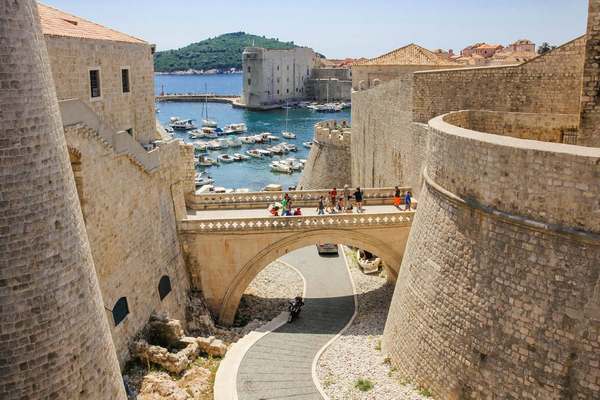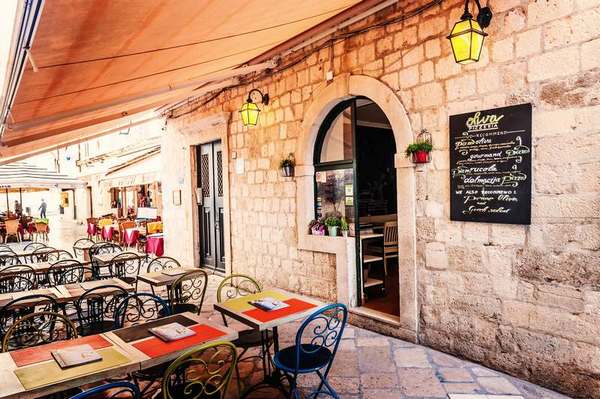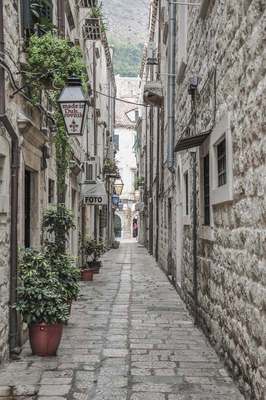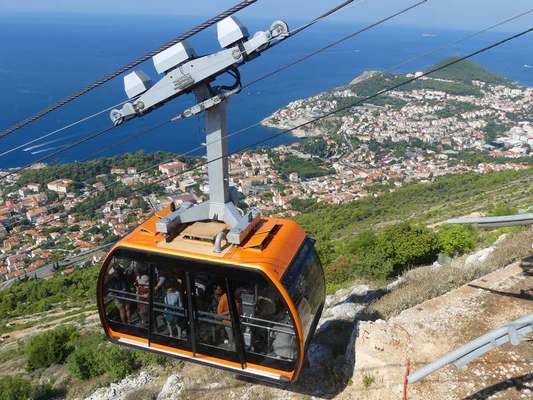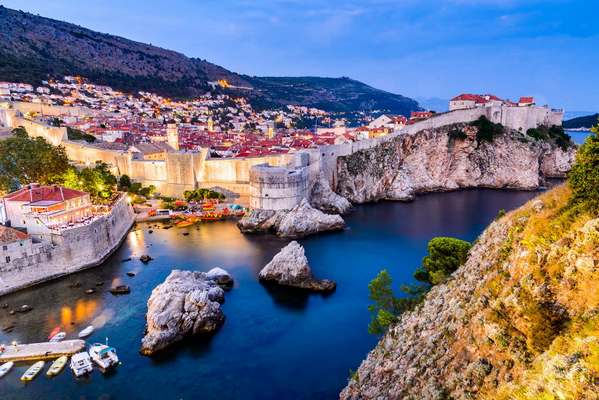 DAY 8: MONDAY, AUGUST 12
Dubrovnik, Croatia – Arrive: 8:00AM / Depart: 11:00PM
Along the Dalmatian Coast of the Adriatic Sea in southern Croatia lies Dubrovnik, a city well-known for its 16th-century Old Town. Dubrovnik was a hugely important city during the Renaissance, a center for international trade, shipbuilding and commerce. Filled with enchanting historic sites and containing a sense of stories past, the Croatian city has rightly earned its place among the list of UNESCO World Heritage Sites.
There is an abundance of optional activities here. Walk Dubrovnik's narrow pathways and small streets that have become part of cinematic history, or take a cable car high above Dubrovnik for breathtaking views. Or, opt for a relaxing beach day with a quick ferry ride to the nearby Lokrum Island to enjoy local Dalmatian wines and platters of meat and cheese. (B,L,D)
TIP: Fit walkers can purchase an Old Town City Pass and traverse the steep battlements surrounding this wonderful city, enjoying magnificent views and 3 different museums along the way.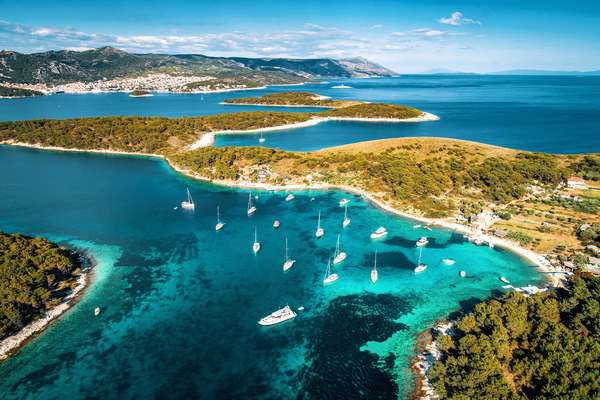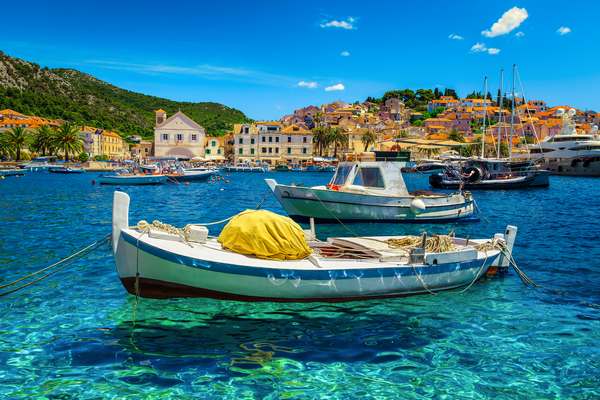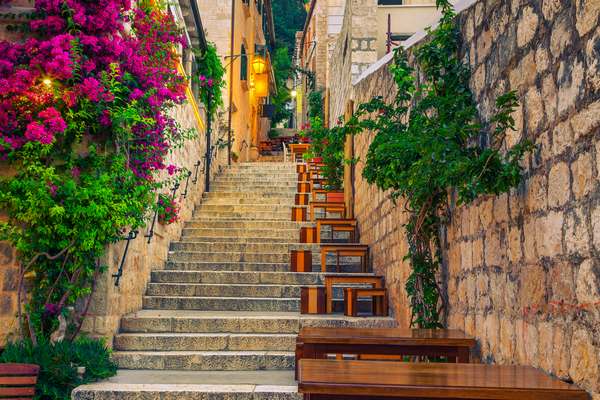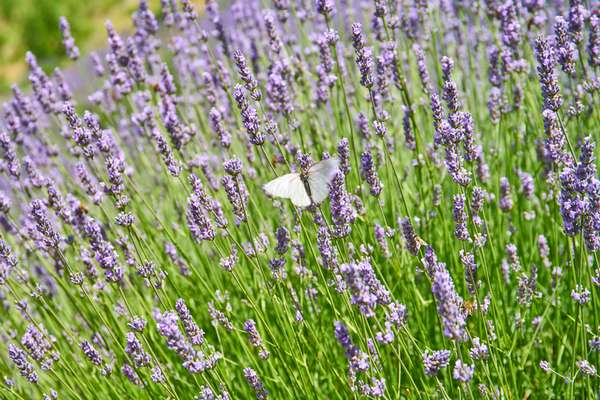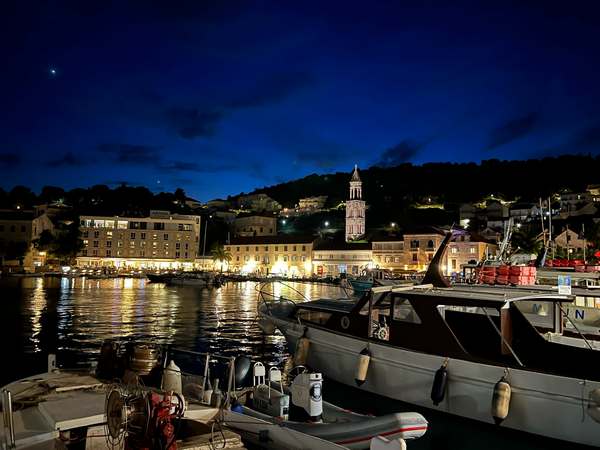 DAY 9: TUESDAY, AUGUST 13
Hvar Island, Croatia – Arrive: 7:00AM / Depart: 1:30PM
The port town of Hvar (and island of the same name) is a prime destination for yachting. Considered the crown jewel of Croatia's Dalmatian islands, Hvar has a reputation as rich in history, culture, literature and natural monuments. The island is covered in vast fields of ancient olive trees, lavender and vineyards. Stari Grad, the oldest Croatian village is here, established 3,000 years ago by the ancient Greeks. Nearby is picture-perfect Dubovica Beach. (B,L,D)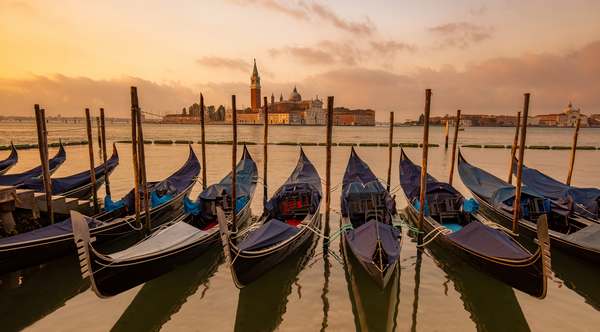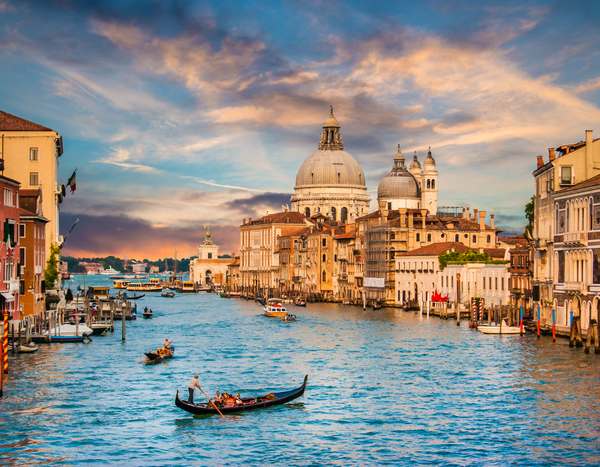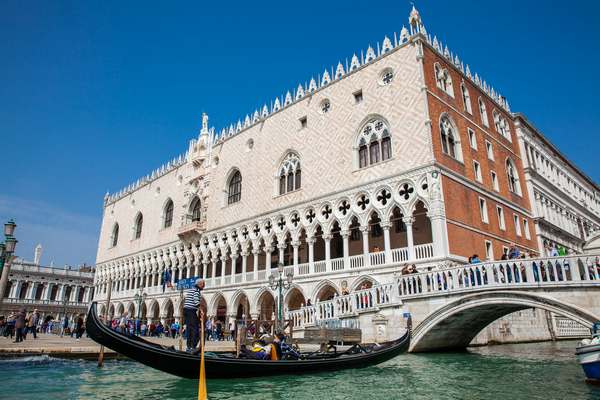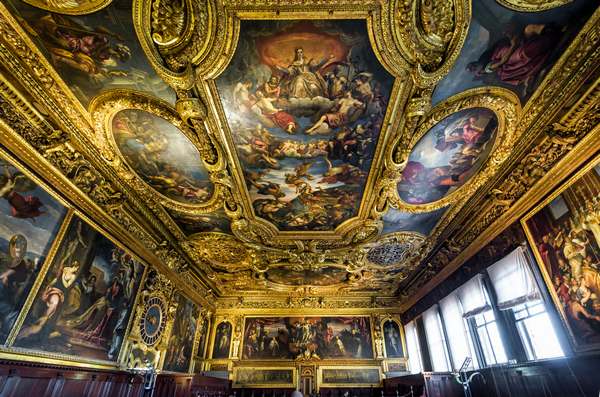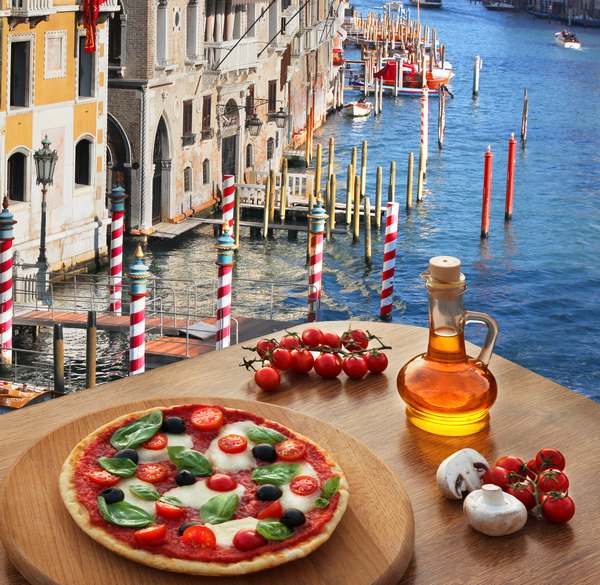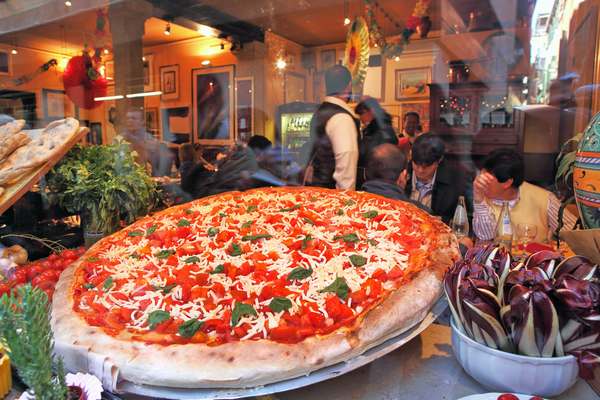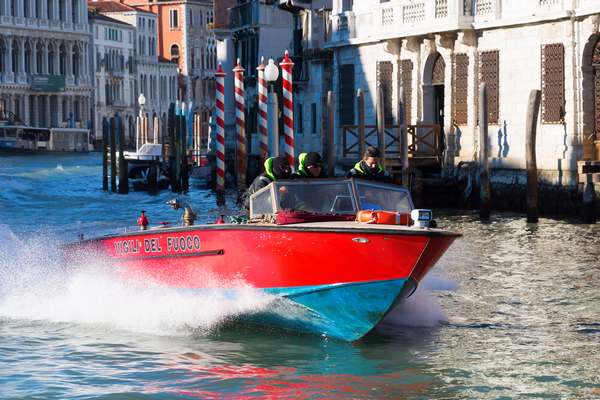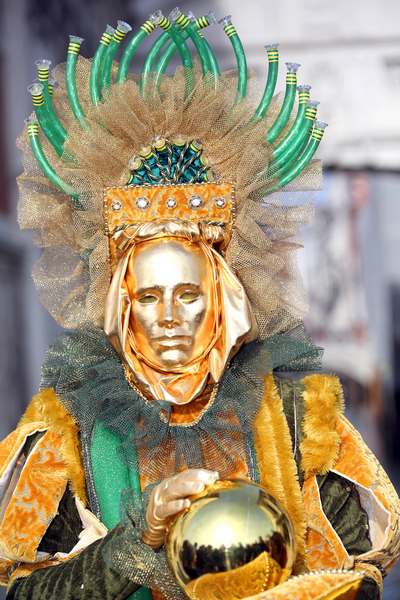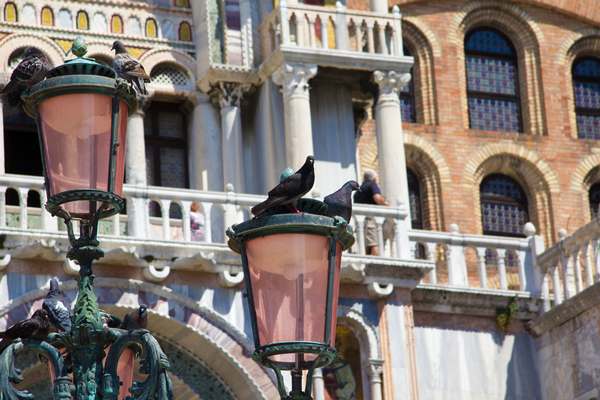 DAY 10: WEDNESDAY, AUGUST 14
Venice, Italy – Arrive: 8:00AM / DISEMBARK
The iconic image of Venice is that of a city with no roads, only canals, including the island city's iconic Grand Canal thoroughfare. Today only small ships like our World Traveller are allowed to navigate and dock near Venice. Larger ocean ships must dock way outside of the city, with guests transported by motorcoach. Venice is built on over 100 small islands in a lagoon amid the Adriatic Sea. In the heart of the city close to Piazza San Marco you will find the Bridge of Sighs, an architectural jewel amid so many historical wonders. Venetian cuisine is renowned throughout Italy for its high-quality seafood. Venetian restaurants offer freshly-caught fish directly from local waters. (B)
Farewell Italy! Disembark the World Traveller™ between 8:00-10:00am. Airport and/or taxi transfers are arranged on board, typically 48 hours prior to disembarkation. 
PLEASE NOTE:
A reasonable degree of mobility is required for all passengers on this program.  Many historic villages in Europe are located on hilltops, where it is necessary to walk up and down hilly, cobblestone streets that may have narrow passageways. 
Disabilities and Wheelchairs
Persons with a walking disability or an injury, or who require a wheelchair/scooter or other mobility device, must have another dedicated person traveling with them to assist/push. The ship's crew and other cruise guests are not available to assist persons with limited mobility. On customized pre or post cruise land programs, the Expanding Horizons tour manager is authorized to remove, or ask to leave from the tour, any traveler incapable of, unwilling to, or impeding the overall movement and progress of the tour group.
Expanding Horizons reserves the right to amend the program and provide alternative arrangements without notification.