Sailing Portugal's Douro River with
Oso Libre Winery

& Winemaker

Michael Barreto

Michael Barreto got hooked on wine by making his first barrel at home in 1999. After taking courses at CSU Fresno and UC Davis, Michael and his wife Joey moved to California's central coast. His first winery job was in 2001, where he quickly progressed from a cellar position into the laboratory. In 2003, Michael started at Le Vigne Winery as Assistant Winemaker, the same year he met Chris Behr. Chris was searching for someone to make wine from his first harvest of Cabernet Sauvignon. After tasting the wine, they both realized that it was the start of something special.

Seventeen years later Michael and Joey have partnered with Chris and Linda Behr to create exciting, award-winning wines from the Oso Libre Vineyard in the Adelaida District of Paso Robles. One of Michael's favorites is Por Vida, a blend of Oso Libre estate-grown Cabernet Sauvignon, Primitivo and Mourvedre.

Michael's strong background in Agricultural Business has helped with all aspects of winemaking. He says "There are many facets to being a winemaker, from walking the vineyard to interacting with customers in the tasting room. Even the hectic sleepless environment of harvest can be joyful. A tremendous feeling results at the end of much hard work and nurturing the vines, concentrated into a wonderful vintage."

Oso Libre Winery invites you to join Michael & Joey Barreto on a voyage up Portugal's beautiful Douro River Valley. Vineyards and towns along the Douro were planted 2,000 years ago by the Romans. Experience the charming Portuguese villages along every port on this itinerary, with a focus on the marvelous wines of Portugal; dry reds and whites, and the world's finest fortified wines (the other definition of "port").

To ease into the voyage there is an optional pre-cruise tour spending 3 nights in Lisbon and 1 night in Porto that will please and impress.

Join us on this adventure through one of the world's greatest wine-producing areas!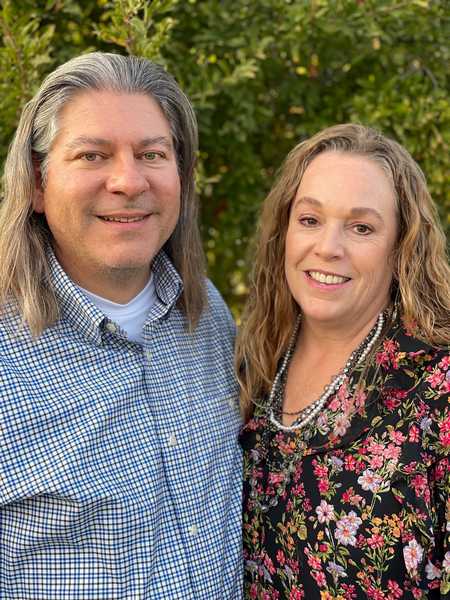 Contact – Ruth Jelsma
Direct Line – 1-714-975-9946
Email – Ruth@Expanding-Horizons.com

Please note: This 2024 Enticing Douro Cruise (hosted by Oso Libre Winery) wine tasting tour is created by our tour operator, Expanding Horizons of Tustin, CA in conjunction with AmaWaterways. This river cruise will sell out. The pre and/or post-cruise tour program may contain private meals, tours and/or visits to attractions. These additional services are exclusive to guests on this cruise who book their reservations with Expanding Horizons. Persons booking with alternative travel agencies will not be included in these activities.